Free Digital copy of Professional Imagemaker Magazine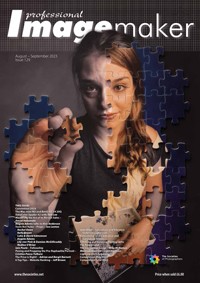 Fill in this form to receive your FREE digital copy of our magazine Professional Imagemaker.
The Societies are one of the world's largest organisations for pro and aspiring photographers. Members receive a range of benefits to help them in their careers and businesses. Members have access to our photographic Forum, comprehensive business listing on our website, online photographic gallery, Professional Imagemaker magazine and a great deal more photo services.
Professional Imagemaker regularly carries articles featuring – photo news, nature, weddings, Photoshop tips and tricks, sport, portraiture, wildlife, reviews, inspiration articles from some of the world's leading pro photographers plus a great deal more.
Your details will not be passed on to any other third-party by The Societies of Photographers.
We reserve the right not to accept requests should we feel that the enquiry is misleading or being used not for the purpose for which it was intended