PhotoXport Announce Exclusive UK Partnership with Leading Photobook Manufacturer, LayFlat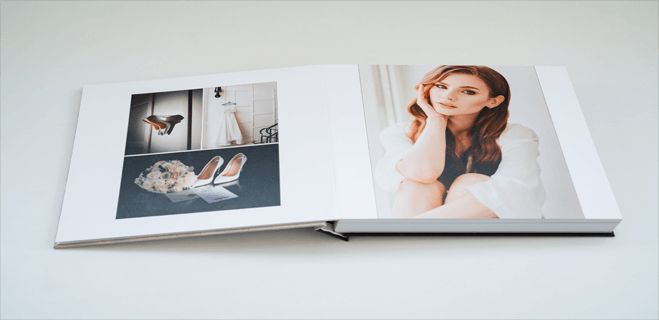 UK-based photo and print specialist supplier, PhotoXport, is excited to reveal a new and exclusive partnership with the revolutionary specialist photobook manufacturer, LayFlat, offering quality printing and bookbinding systems to a broad range of customers and business applications.
LayFlat.com's groundbreaking solutions for premium printing and book binding have been taking the global photobook industry by storm. As the company continues its global expansion, PhotoXport Global Ltd's role as the brand's official reseller for the UK offers the market-leading solutions and the support that is central to the company's ethos to photo retailers, pro-labs, print shops and print fulfilment operations across the UK.
"Derek and the team at PhotoXport have photo-printing DNA in their blood. They understand that there is a significant potential market outside of the traditional photo sector with LayFlat technologies. They have a fantastic reputation in the UK market with robust support. We are excited to see how the business develops in the territory and we are behind them for every step of the journey." Djawad Khorosh, CEO, LayFlat.
As the name suggests, the LayFlat business concentrates on the classic LayFlat photo-book binding industry and is a sister organisation of the company, Imaging Solutions. Imaging Solutions, the inventor of the classic lay flat machine market, has produced products that have set the benchmark with single sided print, creased folding and hot melted glue in industrial automated standards and can be found in all major labs, including Harrier, Cewe, Graphi Studio and more. The LayFlat range of products have been designed to offer shorter print runs while producing the same, high-quality technology to other areas of the print market with regional distribution and support. The range includes traditional single-sided print solutions, the V-Shape LayFlat Binding range, which include an innovative patented technology for duplex prints, bespoke casing-in, book press, coating, folding, creasing and lamination products for a complete, end-to-end workflow. PhotoXport will deliver these premium solutions and support for the UK market.
"We're extremely excited to announce this new partnership with LayFlat.com. The products are revolutionary and come from a business with true authority and innovative R&D in the print industry and this brings real opportunity for our existing photo customers and new clients in the traditional print and fulfilment sectors." Derek Fieldhouse, Managing Director, PhotoXport Global Ltd.
See more at www.LayFlat.com and LayFlat's official UK partner, PhotoXport