Best newborn photography books
Newborn photography is all about capturing those precious moments of a baby's earliest days. It's a chance to freeze that adorable innocence and pure wonder as they enter this world. Photographers create scenes that show off all the cuteness and the special bond between the baby and their family. They use soft lighting, sweet poses, and lots of pretty pastel colors to make everything feel cozy and relaxed. These photos are like little treasures that families can hold onto forever, helping them remember and relive those amazing first few days together.
The Art of Newborn Photography by Melanie East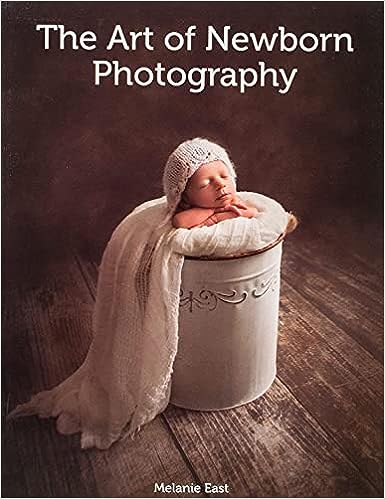 Photographing newborns is a uniquely special experience and capturing the beauty of a newborn baby requires specific skills. In this practical book, Melanie East, one of the UK's leading newborn photographers, shares her secrets, from preparing for the newborn session through to post-production work. Advice is given on posing newborn babies using tried and tested techniques, while emphasizing the baby's safety at all times. There are tips on lighting, textures and tones, and using props to create interest in the newborn portrait and ideas for taking beautiful and enchanting images that parents will adore. Also Melanie gives clear instruction on choosing and using equipment near babies. Supported by her inspiring images, it is invaluable reading for photographers new to the genre, as well as professionals wishing to hone their skills.
The Art of Newborn Photography by Melanie East on Amazon UK
Natural Newborn Baby Photography: A Guide to Posing, Shooting, and Business by Robin Long Long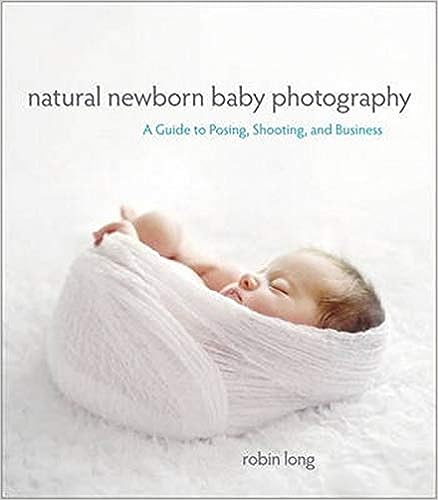 Little toes, pursed lips, and tiny hands—newborn photography is a rapidly growing market and professional photographers are eager to jump in. To work with and pose a 5- to 10-day-old infant demands special skills, keeping the child safe and the new parents comfortable, while capturing the subject's raw and natural beauty.
Natural Newborn Baby Photography: A Guide to Posing, Shooting, and Business by Robin Long Long on Amazon UK
Help!! My Photography Website Needs MORE Customers by Jeff Brown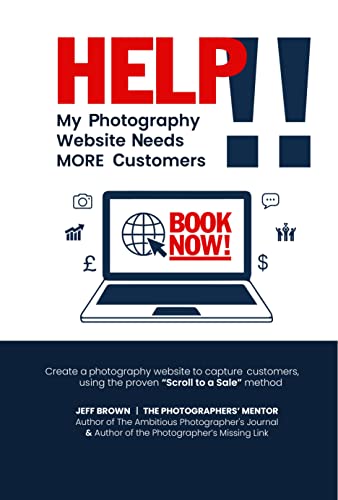 Create a photography website to capture customers, using the proven Scroll to a Sale method
How to Build a Photography Website that WORKS!! For any website to be a SUCCESS it MUST produce results in the form of leads, enquiries, bookings, and email subscribers on a regular basis.
Website behaviour has changed and so has GOOGLE'S algorithm
It's all about the SCROLL, website visitors love to SCROLL on super-fast loading, mobile friendly websites that take them on a natural journey to a sale. In order to convert visitors into paying customers you must create a desire for what you do and sell the benefits of your photography.
Static portfolio-style websites don't produce great results!! Since Google's algorithm change back in August 2022, Google is now looking for fast-loading, scrolling websites that provide quality informative content. Photographs just aren't enough to convert your visitors into customers, and if you don't have the right text you'll fail to show up effectively in future Google searches.
This book is broken down into FOUR in-depth areas to help you maximise your online marketing and build a premium photography brand.
Help!! My Photography Website Needs MORE Customers on Amazon UK