Black Friday and Christmas promotion: Save up to €110 with Datacolor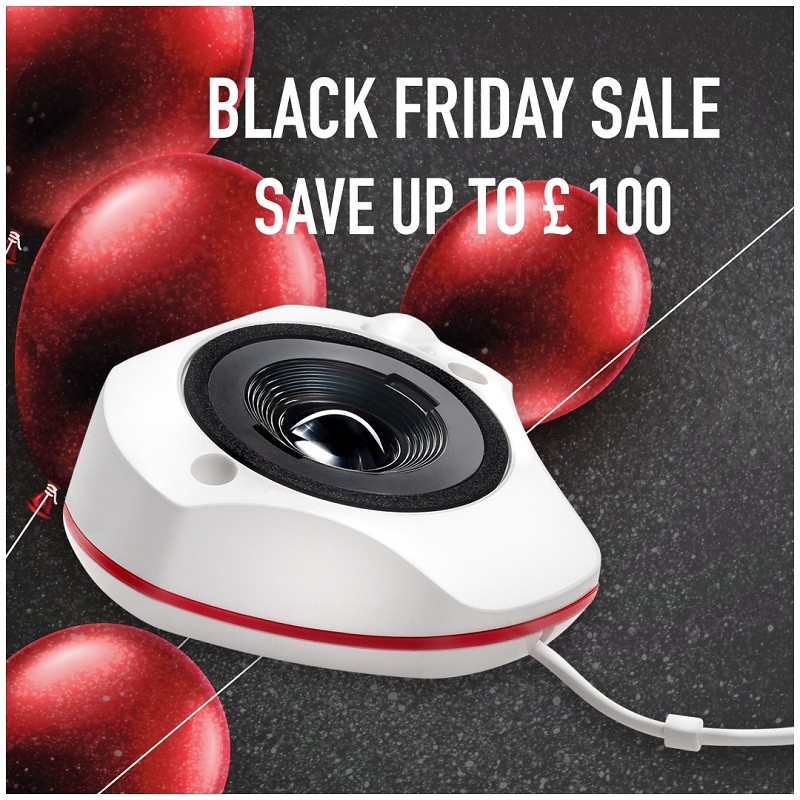 Datacolor®, a global leader in colour management solutions, is offering a wide range of Spyder products for photographers at attractive rates as part of its Black Friday and Christmas promotion. Customers can save up to €110 when buying a SpyderX Elite. Also, significantly cheaper during the promotion period are the SpyderX Pro, the latest member of the Datacolor product family, the camera calibration tool Spyder Checkr Photo and the versatile toolkits SpyderX Photo Kit and SpyderX Create Kit.
The offers are valid from 25.11. to 31.12.2022 and can be purchased via the Datacolor Online-Shop.
A calibrated monitor helps save money and is the linchpin for further image processing
When you start editing images, it is the right time to calibrate your monitor. Because only on a calibrated monitor you can judge which colours are really in the image file. Does the soft proof of an image to be printed really reflect what the printing process claims to be able to do? Are the colours of a video really correct? In the end, there is always an investment in paper, ink or even an order from a photo print service, and with a calibrated monitor, the confidence of being able to hold the desired result in one's hands also increases.
SpyderX Pro – for monitor calibration for dedicated photographers and designers
For photographers and designers who want fast, accurate and easy monitor calibration to help them realise their creative ideas.
Offer price: £109 incl. VAT. (RRP £159)
SpyderX Elite – for monitor calibration for experts, professional photographers and videographers
For professional photographers and videographers looking for the most comprehensive monitor calibration tool for maximum control of their colour workflow. Suitable for matching multiple monitors as well as calibrating projectors.
Offer price: £149 incl. VAT. (RRP £239)
Spyder Checkr Photo – for colour matching multiple camera systems
When you're shooting an event with multiple cameras, maybe even your smartphone and a drone or action cam, you appreciate it when all the images end up looking like the same colour. Spyder Checkr Photo for camera calibration helps align all systems to the same colour reference.
Offer price: £79,90 incl. VAT. (RRP £99,90)
SpyderX Photo Kit – the colour management kit for image optimisation – Top Seller
Everything you need in one convenient and affordable package to optimise your images for accurate colour, depth and detail from capture to digital post-processing. Monitor calibration with SpyderX Elite and colour matching of a camera or entire camera systems in photography and video with Spyder Checkr 24. Spyder Checkr 24 is implemented in the popular video editing freeware Black Magic Da Vinci Resolve for better colour matching.
The set includes: SpyderX Elite, Spyder Checkr 24, Spyder Cube
Offer price: £159 incl. VAT. (RRP £259)
SpyderX Create Kit – Measuring and Editing Colours
This versatile tool kit contains everything you need for the perfect photo shoot or for digital colour design. Capture colour inspiration, integrate scanned colours into the digital workflow with the ColorReader EZ and get colour accuracy on screen thanks to the SpyderX Pro. The set is rounded off with little helpers that make working with Datacolor's core products easier.
The set includes: SpyderX Pro, ColorReader EZ, Spyder Tripod, SpyderShelf, Spyder USB-C-Kabel
Offer price: £149 incl. VAT. (RRP £239)
There are also special prices on SpyderX Studio, Spyder Print, Spyder Capture Pro, Spyder Checkr, Spyder Checkr24, Spyder Lenscal, Spyder Cube and the entire ColorReader family of digital colour guides and colour advice.
You can find the official link to the Christmas promotion here.