Black & White Capture scoops top prize in Street Photography Competition
The Society of International Travel and Tourism Photographers have announced the winners of the Street Photography Competition.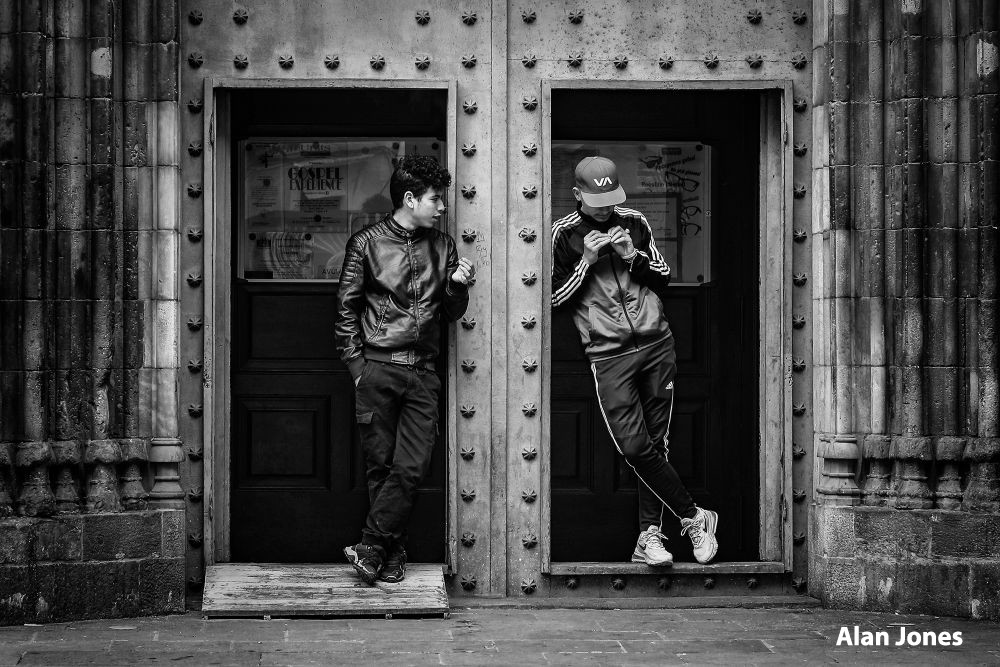 Alan Jones's street image entitled 'Church Goers' has been awarded 1st place in this year's Street Photography Competition.
For this competition we saw 100s of images from around the globe featuring everything from workers, musicians, holidaymakers to people going about their day to day business.
Well done all a fantastic selection of images entered.
Alan has won 12 months Professional membership with The Societies of Photographers & DxO PureRAW 2 Software valued at £115.
He goes on and tells us "The image was taken at a church door in Barcelona. It was entirely candid. I saw the possibilities of a shot very quickly and was keen to get a symmetrical composition. Fortunately no other passers-by got in the way. The crossed legs of the two individuals was a bonus. The colour version is good but I thought B+W suited better."
"It was taken on a Canon 5D with EF24-105 L lens at 200 ISO f8 at 1/15th."
Colin Jones The Societies Director says, "The Street Photography Competition was very popular this year with entries coming in from all around the world. Alan's image suited the theme of the competition, splendidly capturing a moment in time."
Mustafa Ali from Cairo, Egypt was awarded 2nd place and Marina Stancevic from Cenej, Serbia was awarded 3rd place, and both won 6 months membership respectively.
1st Place – Alan Jones LSIMPP https://www.sittp.com/street22/1st.htm
2nd Place – Mustafa Ali https://www.sittp.com/street22/2nd.htm
3rd Place – Marina Stancevic https://www.sittp.com/street22/3rd.htm
4 Highly Comended's
https://www.sittp.com/street22/hc.htm