Tenba launch Axis V2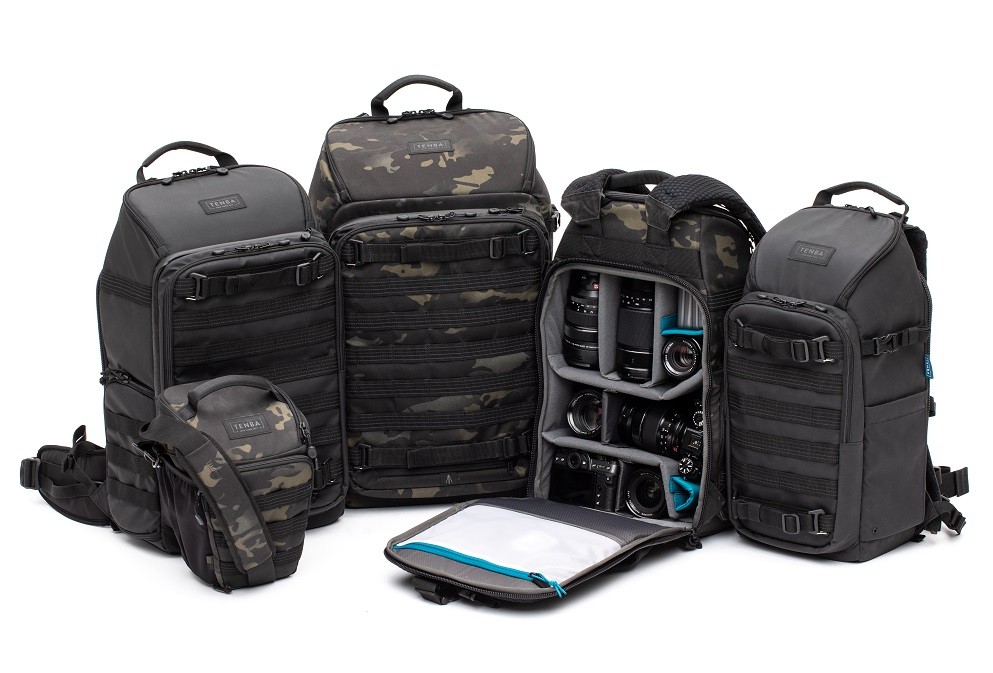 Having led the way in carrying solutions for the past four decades, the launch of the new Axis V2 range from Tenba, not only provides a host of new features for the latest generation of photographers, filmmakers, and content creators but ensures their kit has extra protection from the elements, and the carrier has unmatched comfort.
As the lines blend on the various disciplines, an evolving media landscape and the rise of the storyteller, means these multi-talented individuals have an ever-increasing demand for flexibility to pack a range of different equipment, whilst still being afforded high quality, ease of use and comfort whilst carrying.
The new Tenba Axis V2 offers military grade protection for the contents, whilst the three largest versions offer 3-point camera access, meaning the bag doesn't need to be removed to gain access. The exclusive Airflow harness and auto adjusting PivotFit® straps mean the bags achieve the perfect fit to users of all sizes. The new range has also been given a make-over with its military grade MultiCam® black fabric.
Beyond the rugged exterior and versatile interior compartments, the Tenba Axis V2 has also a unique hidden pocket which is compatible with Apple Air tag or Tile Bluetooth trackers.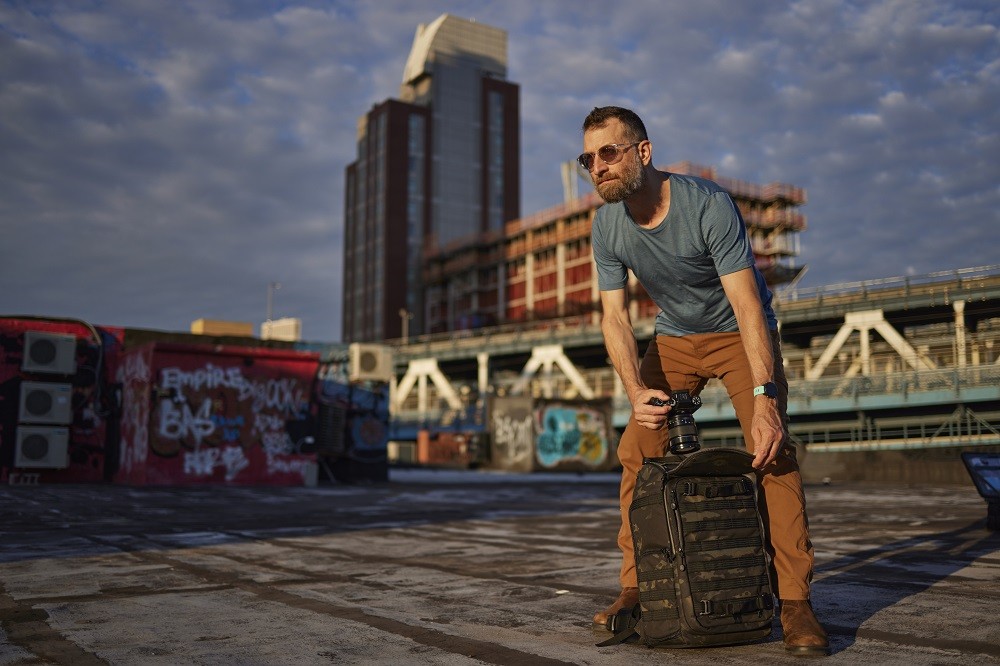 The reflective MOLLE webbing allows for expandability when combined with Tenba Lens Capsules, Battery Pouches and Card Wallets.
Rachel Bigsby, Wildlife Photographer and filmmaker commented, "As a wildlife photographer, I often find myself walking many miles of coastline, so comfort is a real consideration and being female, I am really delighted that Tenba have developed the unique dual sternum strap system, this gives superior load balancing across the chest with unmatched comfort. Wildlife photography is always demanding and with the best planning, there is always an image that needs to be captured quickly and often its unexpected, so the 3-point camera access gives me the speed I require"
Key Features:
Hidden Apple AirTag/Tile Tracker Pocket
New 4L Top Loader
New 16L Backpack
New MultiCam® Black Colourway
AIRFLOW Harness / Dual Sternum Straps / Reflective Molle Webbing
Laptop/Tablet Sleeve / Trolley Strap / Removable & Reversable rain cover
Availability – Stock available in late September 2022