Stunning image of The Kelpies scoops top prize in Landmarks Photography Competition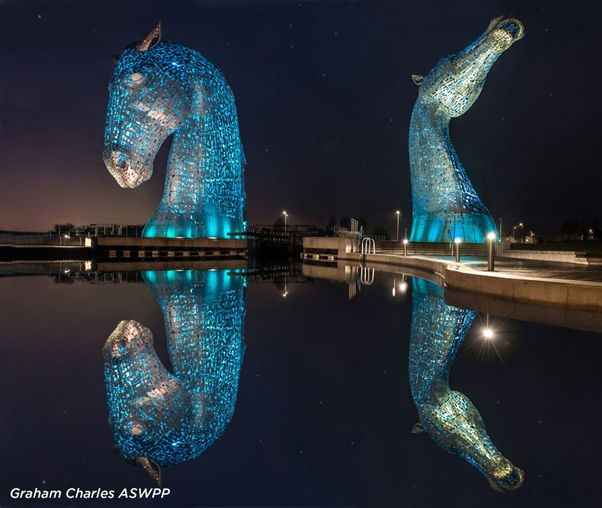 Graham Charles ASWPP 'The Kelpes' Image
The Society of International Travel and Tourism Photographers have announced the winners of the Landmarks Photography Competition.
Graham Charles ASWPP from West Yorkshire, image of The Kelpes in Falkirk has been awarded 1st place in this year's Landmarks Photography Competition.
Graham has won 12 months Professional membership with The Societies of Photographers.
He goes on and tells us "This shot of "The Kelpies" near Falkirk in Scotland was taken on a evening in December, the air was dead still, it would have been beautiful if it weren't so bitterly cold."
Equipment used – Nikon D800 with Nikkor AFS VR 16-35 @16mm, 15 sec@f7.1, ISO 50, Thick coat, and warm gloves!
Colin Jones The Societies CEO says, "This competition was a popular and entries came in from all over the Globe. Graham's image of The Kelpes was chosen as the winner as the gentle tones and colour captures the theme of the competition very well."

Andre Boto from Montijo, Portugal was awarded 2nd place and Zhicai Ren from Shanghai, China was awarded 3rd place, and both won 6 months membership respectively.

1st Place – Graham Charles ASWPP https://www.sittp.com/lpc/1st.htm
2nd Place – Andre Boto https://www.sittp.com/lpc/2nd.htm
3rd Place – Zhicai Ren https://www.sittp.com/lpc/3rd.htm