The Creativity Hub Extends Partnership with Rotolight
The Creativity Hub and Rotolight have extended their partnership, combining immersive photography events with product innovation in the world of professional lighting.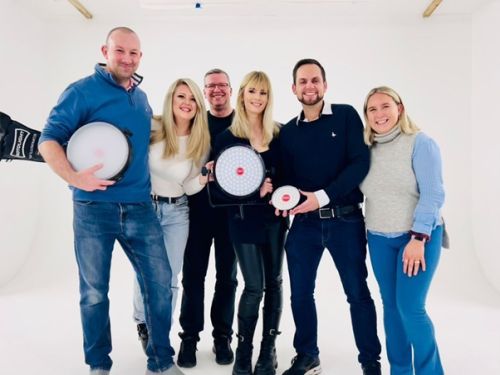 The renewed agreement sees the extension of the complementary partnership of two industry providers who between them cover model-based, themed photography experiences and award-winning LED lighting products for photographers and filmmakers.
Naomi Lane, Co-Founder of The Creativity Hub, said, "Since 2017, The Creativity Hub have been delivering imaginative, fashion-forward, creative photographic experiences to help empower the portfolios of amateur and semi-professional photographers across the UK and beyond. We always strive to offer something a little bit different, something that you can't find elsewhere and so Rotolight fits that bill perfectly. With their dedication to true product innovation, Rotolight offers exactly what our audience needs and so we're delighted to extend our partnership once again."
Rod Gammons, CEO of Rotolight, said, "We are delighted to be extending our partnership with The Creativity Hub. It has been fantastic to see photographers get hands on and creative with our latest generation of lights and producing stunning images with the exclusive and premium quality of styling, models and venue choice that has become synonymous with Creativity Hub events. The extension of our partnership will continue to provide photographers with unique opportunities to experience Rotolight in a variety of genres and venues, in the UK and beyond."
The Creativity Hub and Rotolight will combine on stand K201 at The Photography Show, taking place from Saturday 17 to Tuesday 20 September 2022 at the NEC, Birmingham, so visitors will be able to explore both lighting innovation products and photography experience events in one location at the show.
For more information about The Creativity Hub, visit www.creativityhubevents.com. For Rotolight, visit https://www.rotolight.com.