Check your 'as new' values for insurance – or risk losing out
Whether it's premises, home contents or photographic kit, the rising cost of living means you must insure for the current replacement value not the value you paid. Whether what you have is originally ex-demo, imported, refurb, special deal or used, your insurance policy should show the latest full UK prices. Inflation can deliver a double body-blow, as the claim you make will be reduced by the same proportion that you have under-insured.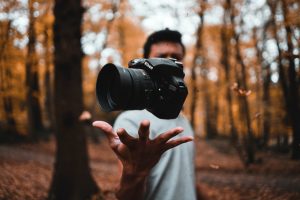 For example – the product you bought on Black Friday 2019 for £1,000 may now have an SRP of £2,000. If it's a damage write-off or stolen and you claim the £1,000 you put down on your insurance inventory, the 'new for old' replacement policy would limit your claim to £500 of the replacement £2,000 cost.
If you are correctly insured at the most recent full value but there is no new stock, you may even be offered a newer and better – and more expensive – model if the manufacturer says it is the closest match and your insurer agrees.
Beware of consumer insurance plans offered with a purchase, as these may only provide a used replacement or even an entirely different and incompatible make.

Specialist insurance from PhotoShield offers superior cover for repairs or replacement. Their dedicated photo and media industry team understands what you need and will act fast to get you back working.
It's also time to check your business interruption cover, as business energy and other cost rises could mean the figures need updating.

Visit the website www.photoshield.co.uk
Contact information:
Tel: 01274 518366 e: info@photoshield.co.uk  w: www.photoshield.co.uk