Save £100 on the Spyder X Elite with Datacolor's latest summer promotion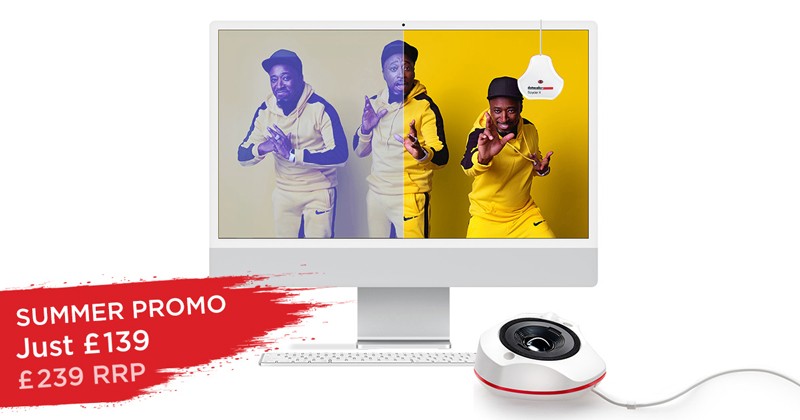 With Datacolor's latest summer promotion, creative professionals and photographers can upgrade to the best Spyder colour calibrator yet, at a fraction of the cost!
The summer promotion allows you to upgrade to the Spyder X Elite for £100 less than its usual cost.
With the promotion, which is running until the end of August, the SpyderX Elite costs only £139.00 including VAT; the regular price is £239.00 saving you £100 when bought as part of the upgrade promotion.
All you need to do is enter here
Why is colour management important?
Datacolor's Colour Management Survey found that those who invest time into colour management see noticeable results in their photography. The results from the survey showed that 55.9% saw better print quality and 59.7% saw improved consistency across their prints and devices.
Why is it worth upgrading to SpyderX Elite?
SpyderX Elite is Datacolor's fastest calibration device that can calibrate a monitor in less than two minutes.
The breakthrough optical system based on a large converging lens provides a higher level of colour accuracy with more accurate screen colours, shadow detail and better white balance.
The fully sealed sensor and integrated lens cap make the SpyderX Elite the first choice for on-the-go photography. Photographers who need to do some initial image processing "on location" love exactly this advantage of the SpyderX when they need to calibrate their laptop on the go and in changing light conditions.
An unlimited number of monitors can be calibrated and multiple monitors can be matched using the StudioMatch™ function.
Extensive monitor analysis features are included to assess display performance, such as display homogeneity analysis or display performance loss over time, among others.
SpyderX Elite provides access to professional features such as soft proofing and the Expert Console.
Free assistance from Datacolor's customer support team of professional photographers and IT experts. Datacolor support is "in-house" and not handled through an external service centre.
Summer special offer – save £100 – Buy now!