The Click Conference is back for 2022!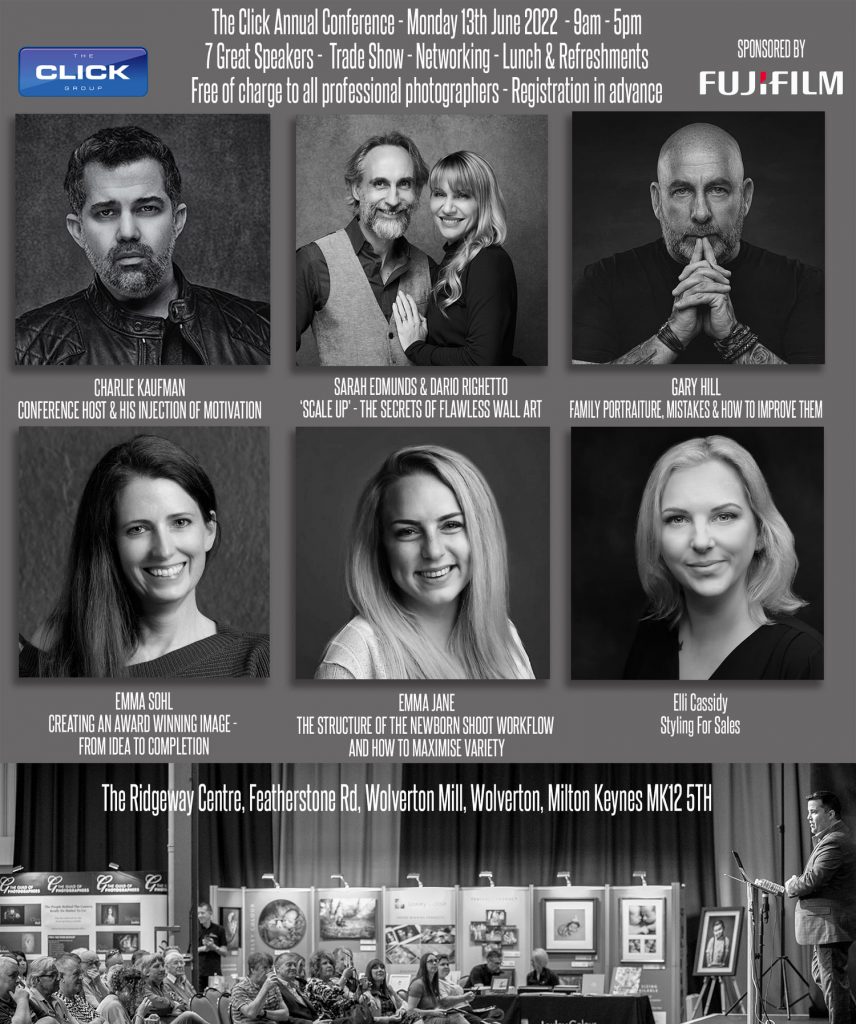 Returning to The Ridgeway Centre, Milton Keynes, The Click Conference will take place on Monday 13th June 2022, and is an event not to be missed.

Free to attend for all professional photographers, the event has a series of talks by Charlie Kaufman, Sarah Edmunds, Dario Righetto, Gary Hill, Emma Sohl, Emma Jane and Elli Cassidy; as well as a line-up of fantastic exhibitors including The Societies of Photographers.
Schedule
Charlie Kaufman FSWPP Hon. – Host and motivation
Sarah Edmunds and Dario Righetto – Scale Up – The Secrets of Flawless Wall Art
Gary Hill – Family Portraiture, Mistakes and How to Improve Them
Emma Sohl – Creating an Award Winning Image – From Idea to Completion
Emma Jane – The Structure of the Newborn Shoot Workflow and How To Maximise Variety
Elli Cassidy – Styling for Sales