Webinar: Going light with light! With David Hakamaki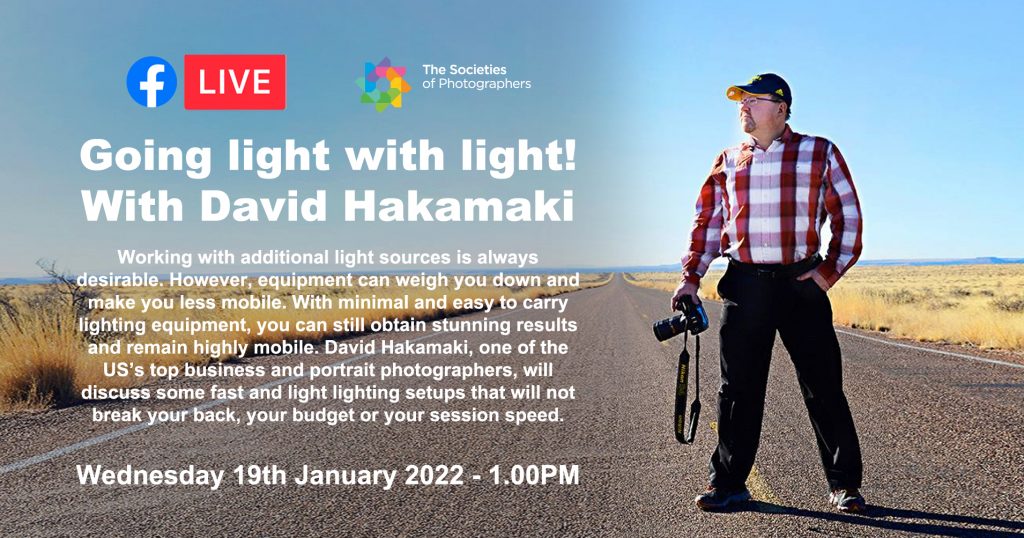 Working with additional light sources is always desirable. However, equipment can weigh you down and make you less mobile. With minimal and easy to carry lighting equipment, you can still obtain stunning results and remain highly mobile. David Hakamaki, one of the US's top business and portrait photographers, will discuss some fast and light lighting setups that will not break your back, your budget or your session speed.
Wednesday 19th January 2022 – 1.00PM
Live on: The Societies of Photographers (Members Only) Group
If you are a member of the group, you can view any of the previous webinars via the Guides tab.
If you are a member but don't use Facebook, don't worry, the archive of previous webinars can be found on our Photographic Webinars section of the website.
To obtain the password, please contact The Societies Head Office for more details.