Webinar: Mulled Wine, Mince Pies and Photography Musings with Gillian Devine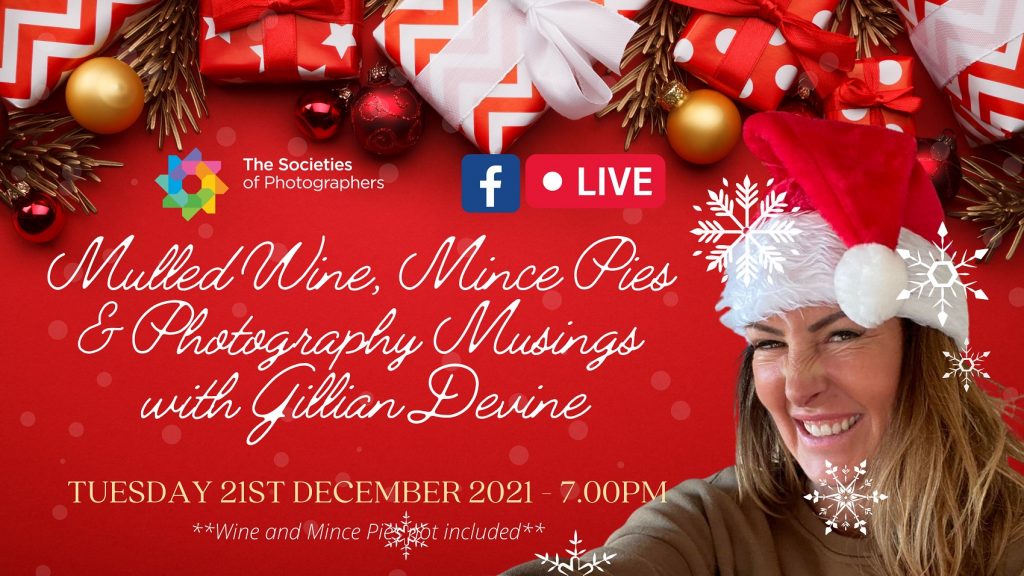 Open discussion and sharing of ideas. Gill will be sharing what she feels has worked for her this year, both in terms of business strategies and personal growth. Gill will also be sharing common business challenges that herself and other photographers have faced, and how they have overcome them.
In this interactive session, we are encouraging members to join live and share what your biggest learnings from 2021 have been? What goals have you set for 2022? And what inspires you to be a photographer?
**Wine and Mince Pies not included** 😀
Tuesday 21st December 2021 – 7.00PM
Live on: The Societies of Photographers (Members Only) Group
If you are a member of the group, you can view any of the previous webinars via the Guides tab.
If you are a member but don't use Facebook, don't worry, the archive of previous webinars can be found on our Photographic Webinars section of the website.
To obtain the password, please contact The Societies Head Office for more details.