Webinar: Fast Editing for Client Galleries with Gary Hill FSWPP ASIFGP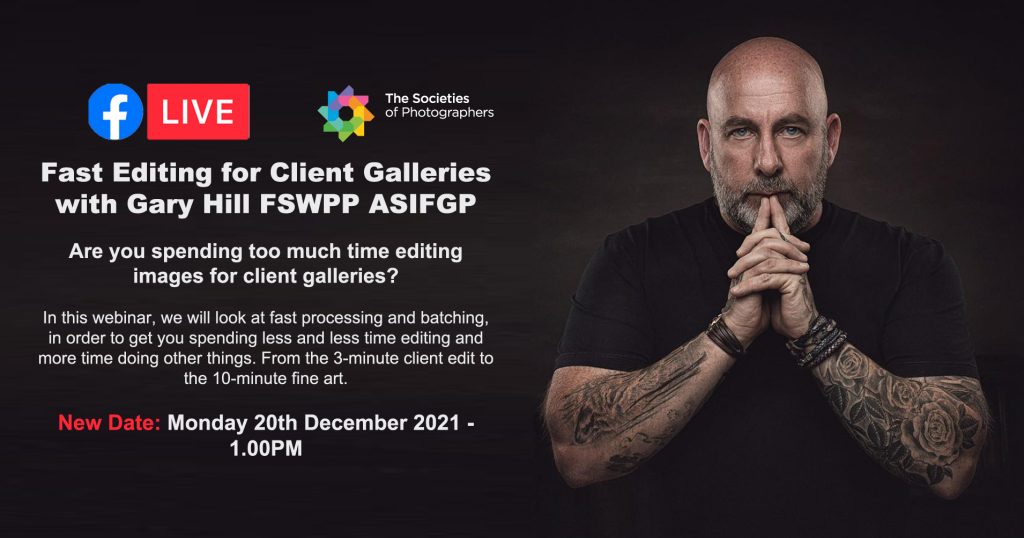 Are you spending too much time editing images for client galleries?
In this webinar, we will look at fast processing and batching, in order to get you spending less and less time editing and more time doing other things. From the 3-minute client edit to the 10-minute fine art.
Monday 20th December 2021 – 1.00PM
Live on: The Societies of Photographers (Members Only) Group
If you are a member of the group, you can view any of the previous webinars via the Guides tab.
If you are a member but don't use Facebook, don't worry, the archive of previous webinars can be found on our Photographic Webinars section of the website.
To obtain the password, please contact The Societies Head Office for more details.