PhotoHubs announce FREE Trade Meet-Up in Reading on Monday, November 8th 2021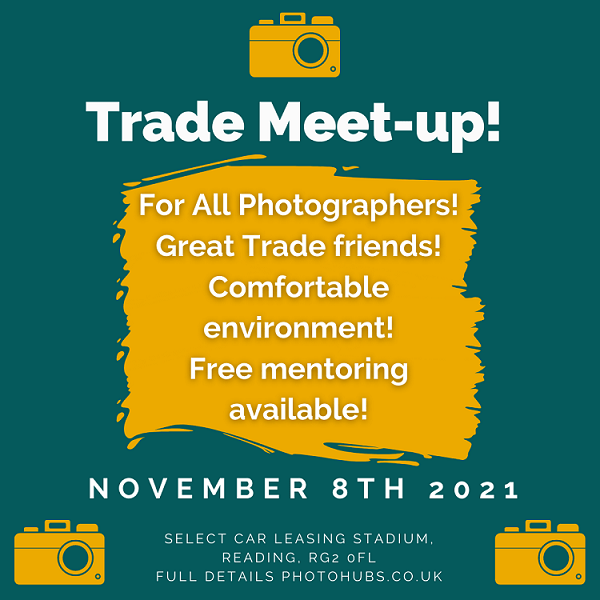 PhotoHubs are delighted to announce a free trade event at the Madjeski Stadium in Reading on 8th November.
World renowned rock star photographer Danny Clifford will be there – He's a must to chat too, as he's so entertaining, having been a 'fly on the wall' to the most iconic musical artists of the last 40 years. His photography is amazing and highly collectable, and he's even offering to take images of attendees, adding you to the list of legends he has photographed.
Sensational international model Ivory Flame will be there too, so bring a camera a take an image or two of her in front of Hand-Painted Backdrops.
There's also FREE mentoring and no doubt more – plus the venue has an adjoining hotel with an amazing bar and restaurant in a fabulous Atrium, making it a great place to catch up with friends!
Being Covid conscious, there will even be a simple but effective traffic light sticker system in place for every attendee to keep everyone happy and safe within their own preferred boundaries!
This is our last chance to catch up with you this year, so pop along to see us! Find out more and book your place here: https://photohubs.co.uk/product/reading/