Webinar: The Basics of editing Automotive Photography with Michelle Szpak LSWPP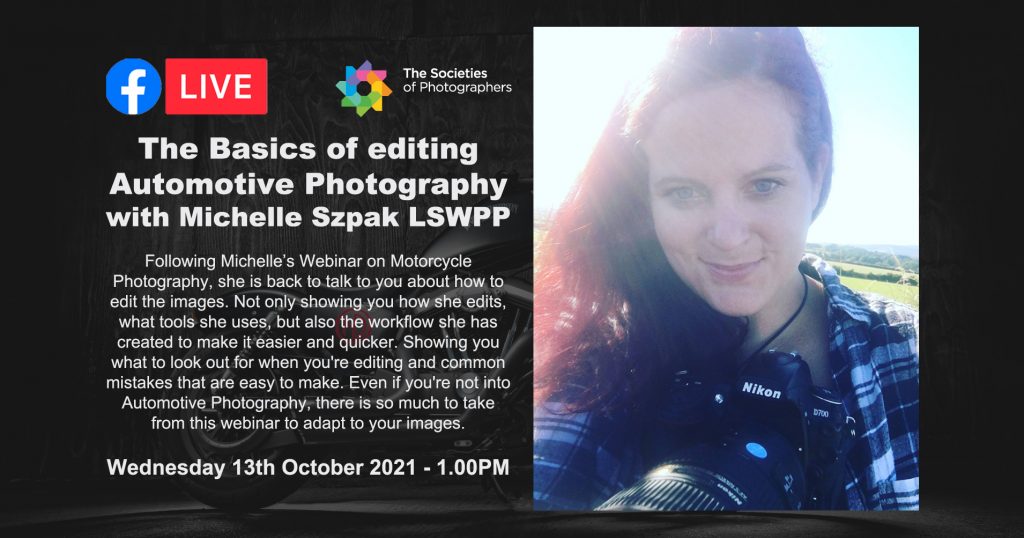 Following Michelle's Webinar on Motorcycle Photography, she is back to talk to you about how to edit the images. Not only showing you how she edits, what tools she uses, but also the workflow she has created to make it easier and quicker. Showing you what to look out for when you're editing and common mistakes that are easy to make. Even if you're not into Automotive Photography, there is so much to take from this webinar to adapt to your images.
Wednesday 13th October 2021 – 1.00PM
Live on: The Societies of Photographers (Members Only) Group
If you are a member of the group, you can view any of the previous webinars via the Guides tab.
If you are a member but don't use Facebook, don't worry the archive of previous webinars can be found on our Photographic Webinars section of the website.
To obtain the password please contact The Societies Head Office for more details.