The photo pre-processing software DxO PureRAW 1.2 now supports more lenses and cameras
Five new cameras and 26 new lenses have been added to the database of this revolutionary solution from DxO. This version also includes fixes for minor bugs.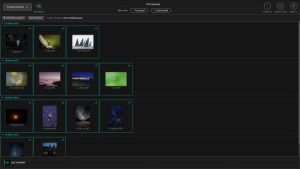 DxO Labs announces the immediate release of version 1.2 of DxO PureRAW, which now supports the Fujifilm GFX 100S, Hasselblad X1D II 50C, Leica CL and TL2, and Sony Alpha 1. To better correct lens defects, DxO PureRAW also supports 26 new lenses (see the list below).
"When DxO asked me to retouch one of my best photos of the year with PureRAW, I never would have thought how much I could improve it," says Aurore Alifanti, a multiple-award-winning professional photographer. "I was completely blown away by the level of sharpness and acutance I was able to recover with the software's technologies! The results are just incredible!"
DxO PureRAW superbly renders RAW files so you can enjoy even more possibilities with Adobe Photoshop and Lightroom. Using DeepPRIME artificial intelligence, DxO PureRAW automatically removes digital noise with an exceptional level of performance. The custom DxO Modules designed by DxO automatically remove the residual flaws left behind by even the best lenses. DxO PureRAW couldn't be simpler to use. In fact, it can be easily incorporated into workflows ahead of Adobe Photoshop, Lightroom, or any other photo-editing software. That way, photographers can continue working in their normal editing environment. By improving RAW images in this way, DxO PureRAW offers photographers greater creative freedom when editing in Adobe solutions. The result is a more precise and less constrained editing process.
Since its founding in 2003, DxO Labs has earned an international reputation for measuring and calibrating hundreds of cameras and thousands of lens using a protocol that is more precise than any other in the industry. DxO has measured the defects created by thousands of lens/camera combinations in RAW images for each piece of equipment and in every situation. This in-depth knowledge of the performance and defects of every piece of photography equipment is collected in a database of more than 60,000 DxO Modules, which gives DxO PureRAW access to the most powerful corrections in the market.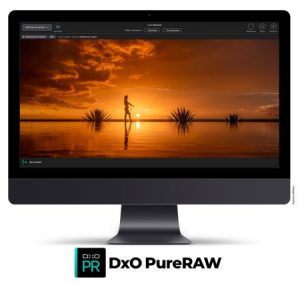 Thanks to DxO Modules, DxO PureRAW automatically scrubs RAW images of the residual defects, including distortion, unwanted vignetting, chromatic aberrations, and a lack of sharpness, produced by even the best lenses available. The software provides Photoshop and Lightroom users with a flawlessly clean slate for retouching and editing their images in other solutions.
Price and availability
DxO PureRAW 1.2 for Windows and macOS is now available for download on the DxO website (https://shop.dxo.com/) for £115. A free 30-day trial version is also available (https://www.dxo.com/dxo-pureraw/download/). DxO PureRAW 1.0 users can download this update for free.
New cameras and lenses now supported
Cameras
Fuji GFX 100S
Hasselblad X1D II 50C
Leica CL
Leica TL2
Sony Alpha 1
Lenses
Canon RF 70-200mm F4L IS USM
Fujifilm Fujinon GF80mm F1.7 R WR
Fujifilm Fujinon XF27mm F2.8 R WR PH
Fujifilm Fujinon XF70-300mm F4-5.6 R LM OIS WR
Fujifilm Fujinon XF70-300mm F4-5.6 R LM OIS WR with XF TC 1.4x WR
Fujifilm Fujinon XF70-300mm F4-5.6 R LM OIS WR with XF TC 2x WR
Hasselblad XCD 65mm F2.8
Hasselblad XCD 80mm F1.9
Hasselblad XCD 120mm F3.5
Hasselblad XCD 35-75mm F3.5-4.5
Leica Vario-Elmar-T 18-56mm F3.5-5.6 Asph.
Leica APO-Macro-Elmarit-TL 60mm F2.8 ASPH.
Nikkor Z 20mm F1.8 S
Nikkor Z 70-200mm F2.8 VR S
Nikkor Z 70-200mm F2.8 VR S with Z TC 1.4x
Nikkor Z 70-200mm F2.8 VR S with Z TC 2x
Sigma 35mm F1.2 DG DN A (A019)
Sigma 35mm F1.2 DG DN A (A019)
Sigma 35mm F1.4 DG HSM A (A012)
Sigma 85mm F1.4 DG DN A (A020)
Sigma 85mm F1.4 DG DN A (A020)
Sony FE 600mm F4 GM OSS
Sony FE 600mm F4 GM OSS with SEL TC1.4x
Sony FE 600mm F4 GM OSS with SEL TC2x
Tamron 17-70 F2.8 Di III-A VC RXD (B070)
Tamron 70-300mm F4.5-6.3 Di III RXD (A047)