Save an extra 10% off PortraitPro with code pim6721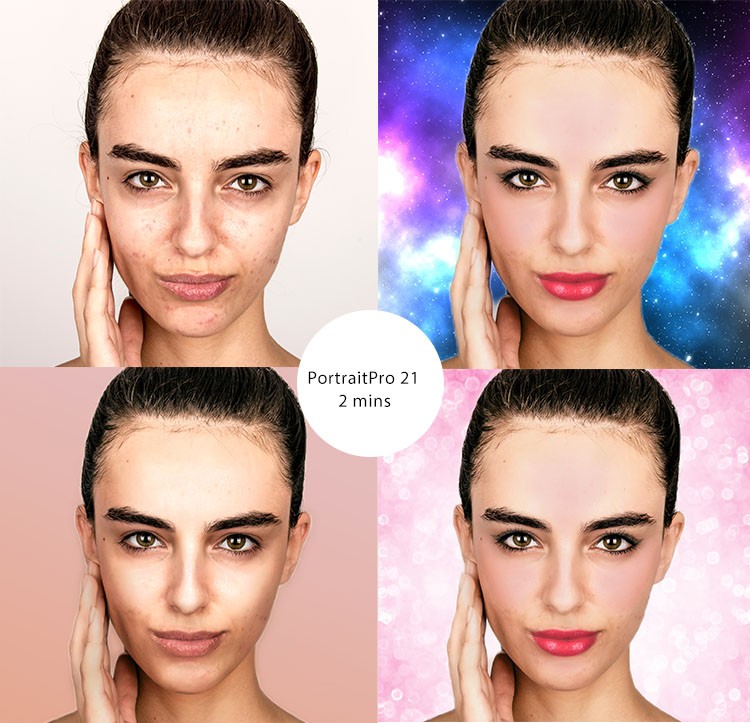 PortraitPro v21 with AI 50% OFF + an EXTRA 10% OFF code pim6721.
The latest Portrait Pro 21 uses state-of-​the-art artificial intelligence to enhance your portrait-editing workflow. Any aspect of retouching – from cleaning up the skin to composite backgrounds or sky replacement – is now easy and intuitive.

"PortraitPro does complex stuff with consummate ease" Mike McNamee Professional Imagemaker Feb/Mar 2021
PortraitPro 21 offers all new and improved features designed to deliver professional results in minutes.
Sky Replacement technology allows you to instantly swap skies in and out of your photographs.
Remove and reduce noise without sacrificing image quality.
Modify shadows and brightness with new Light Brushes.
Effortlessly customize hair with the new Hair Highlighting feature.
Color Styles simplify complex editing processes and introduce colorful effects to help lead you in new artistic directions.
These are just some of the new elements offered in PortraitPro 21.
"The results you can achieve with very little effort can be incredible. A must-have for skin retouching. Brilliant facial recognition feature that just makes software super easy and incredibly fast to use." Professional Photo, issue 181

Code valid on any Anthropics software, new editions, upgrades, or bundles.
Download your free trial today! 

50% OFF everything + for an an EXCLUSIVE 10% OFF, use the code pim6721.