Webinar: Changing the Perception of Pet Photography with Maria Michael ASWPP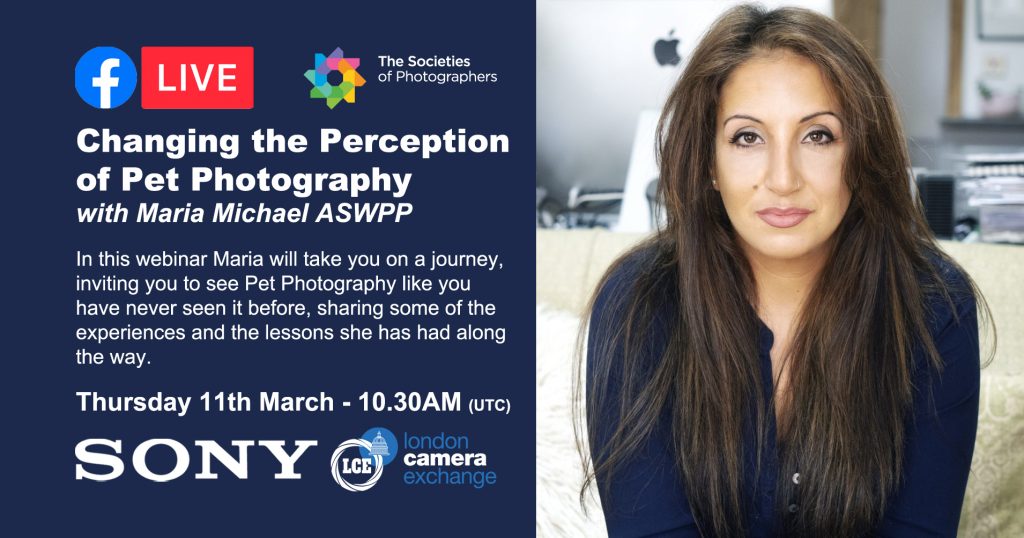 Since a child, Maria Michael had been passionate about the connection between humans and animals, so it would come as no surprise to know she has been a Specialist Pet Photographer for over 10 years now. Dedicating many years to learning about the behaviour/psychology of the animals she photographs, Maria has not only built a successful business, but also started to gain recognition, nationally and internationally.
However, Maria's journey into Pet Photography was far from planned. The truth is, Maria knows first-hand, how the bond we form with animals can transform our lives. In 2005, an incident whilst working as a Senior Social Worker, threatened to destroy her life.
However, her experience at that time and the years that followed, only serve to further validate her beliefs and provide her life a new direction.
Today, Maria is committed to raising the profile of Pet Photography and invites you to see a much deeper, more powerful side to this genre.
In this webinar Maria will take you on a journey, inviting you to see Pet Photography like you have never seen it before, sharing some of the experiences and the lessons she has had along the way.
Thursday 11th March 2021 – 10.30am
Live on: The Societies of Photographers' Facebook Page
Proudly supported by Sony and London Camera Exchange
If you are a member of the group, you can view any of the previous webinars via the Units tab.

If you are a member but don't use Facebook, don't worry the archive of previous webinars can be found on our Photographic Webinars section of the website.

To obtain the password please contact The Societies Head Office for more details.