Underwater Photographer of the Year 2021 Announced.
'Shark's Skylight' was chosen as the winner which was shot by Renee Capozzola from the USA.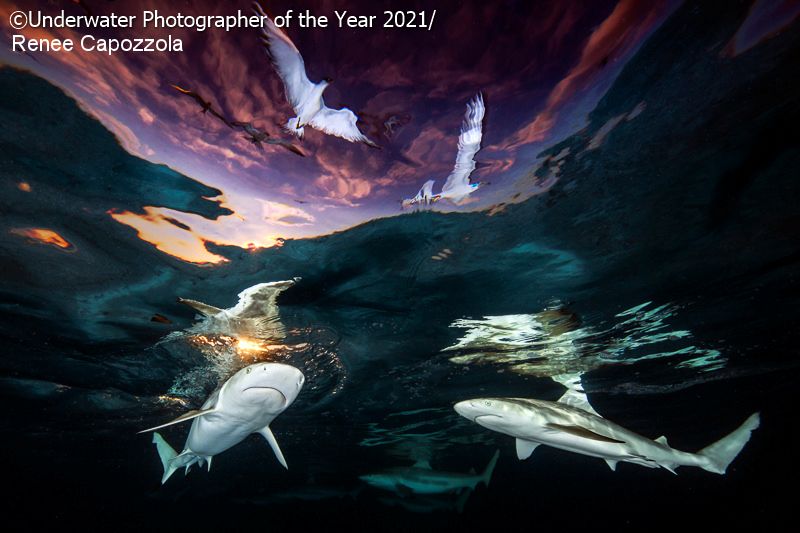 The Competition has 12 main categories –
Wide Angle
Macro
Wrecks
Behaviour
Portrait
Black & White
Compact
Up & Coming
British Waters Wide Angle
British Waters Macro
British Waters 'Living Together' (Updated for 2021)
British Waters Compact
With 2 additional categories
Marine Conservation Photographer of the Year
Underwater Photography Book of the Year
The UPY team would like to thank all the talented photographers who supported this year's competition with their pictures, especially in these challenging times. We hope that this year's stunning collection of winning images provides a welcome escape to everyone who enjoys them and a chance to reconnect with the underwater world.
See the winning images here