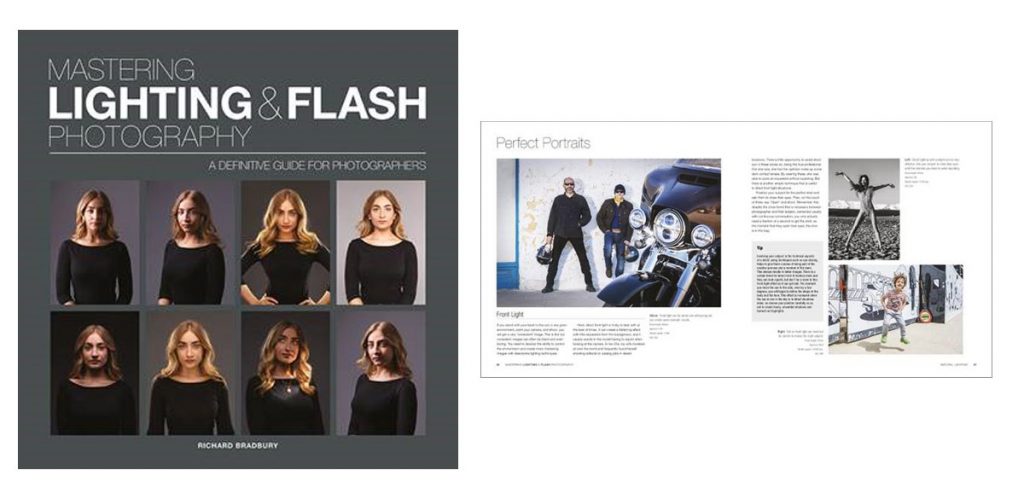 Nuanced and detailed in its nature, light and the art of lighting is at the very heart of what it means to be a great photographer.
Light is an endless source of creative inspiration and plays a fundamental role in creating successful images. Not only does light affect brightness, it also determines tone, mood, atmosphere, texture, colour and luminosity.
Mastering Lighting & Flash Photography contains everything you need to know about controlling and manipulating light to capture the beauty of the world around you in your own signature style. Written and photographed by Richard Bradbury, a multi award-winning photographer, this book describes and demonstrates all the key topics: from understanding light and how to use it; through choosing the best kit and mastering the essential techniques; to different forms of flash photography and studio lighting, tips from leading professionals, and elevating your prints in post-production. Aimed at the serious amateur, this is an accessible guide to harnessing light and using it to its full creative potential. For the aspiring professional, it is the complete handbook to mastering what lies at the very core of a successful photography business. This definitive guide is the latest in the bestselling Mastering series.
Author Richard Bradbury is a working photographer with over thirty years of experience in the business. He shoots for advertising agencies, magazines and direct clients throughout the world. His dramatic, filmic style comes from a combination of hard-earned technical know-how; exceptional, creative vision; and a unique ability to simply make people do stuff! He has earned many creative industry awards and for 2016 was named M.P.A. Creative & Commercial Photographer of the Year and The Societies of Photographers Commercial & Advertising Photographer of the Year. In 2017 he received an A.O.P. for Editorial Photographer of the Year.
The book will be released in March 2022 with a RRP of £19.99 via Ammonite Press .