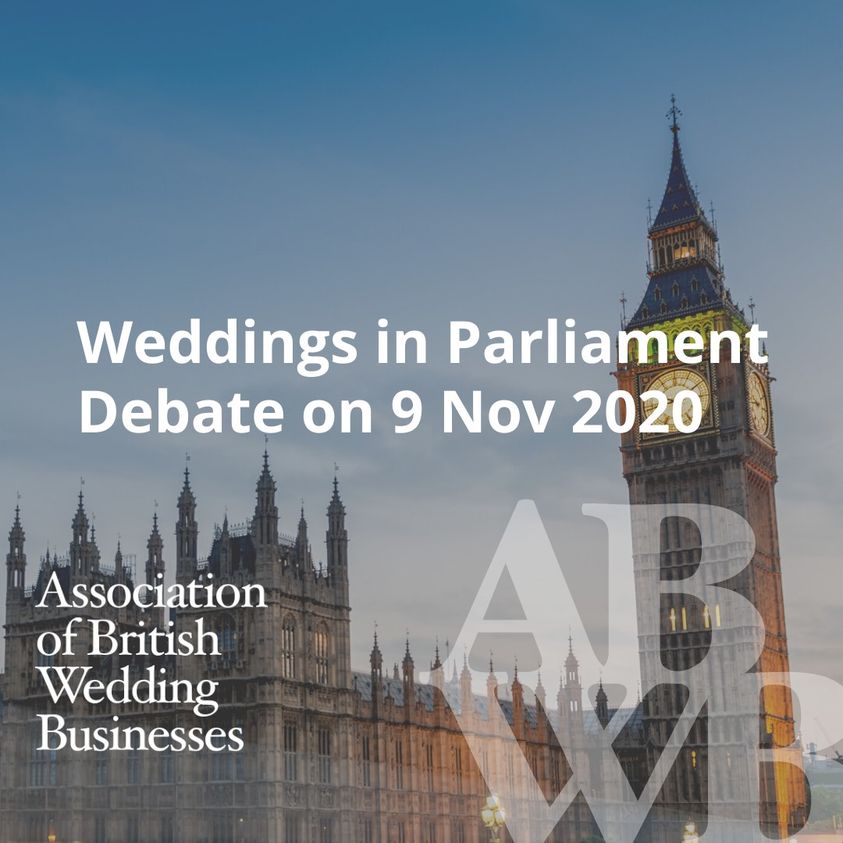 On the 9th November, Parliament is scheduled to hold a debate on socially distanced capacities at weddings.
This is the first opportunity for the wedding sector to have a focused debate, of any nature, since lockdown back in March. It's a chance to put pressure on the Government to ensure we exit the latest lockdown with parity and hope for weddings.
We are, once again, asking you to reach out to your MP to encourage them to participate in this debate. On ABWB.org they've included a template letter, as well as, 2 supporting documents to share with your MP. These documents inform officials on the overall impact of weddings, and help them advocate for our industry.
Your support is much appreciated, especially as this debate will directly impact our businesses. Thank you.

View 3 documents to share with your MP:
https://www.abwb.org/post/weddings-in-parliament-debate-9-nov-2020