Webinar: The Simple Guide to Lighting & Posing with Sanjay Jogia FSWPP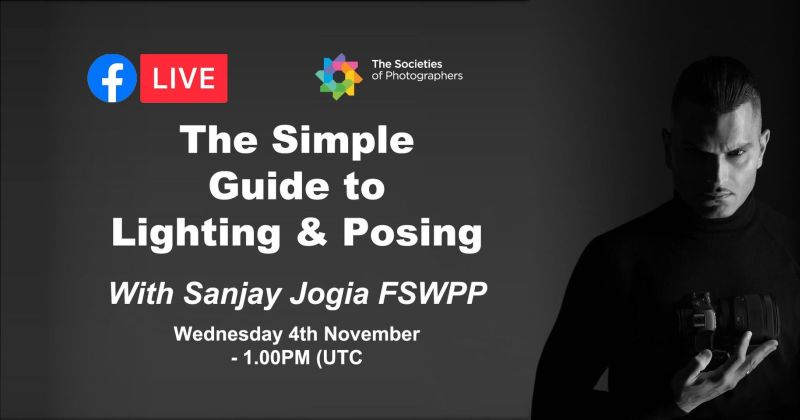 Join Sanjay for a webinar on lighting and posing.
Sanjay will show you simple yet beautiful posing and lighting techniques, that will 'wow' your clients and make you look like a hero every time.He will also cover why lighting and posing must work in tandem, so that you can achieve consistency in your style and quality, with an elegant and flattering approach that is easy to remember.
Wednesday 4th November 2020 – 1.00PM (UTC)
Live on: The Societies of Photographers (Members Only) Group
If you are a member of the group, you can view any of the previous webinars via the Units tab.
If you are a member but don't use Facebook, don't worry the archive of previous webinars can be found on our Photographic Webinars section of the website.
To obtain the password please contact The Societies Head Office for more details.