Sekonic Announces New Radio Transmitter Modules for L-858D
Wirelessly Control Godox and broncolor flash units
Sekonic, leader in light measurement and exposure meters has announced their new Radio Transmitter Modules for the L-858D for wireless triggering of Godox and broncolor flash units.
Providing the widest range of light measurement devices for photographers around the world, Sekonic produces accurate, high quality tools such as light meters, colour meters and illuminators to help photographers and cinematographers measure and control light for the perfect exposure.
Sekonic's mission is to enable image makers to craft great light in every image. Both the SE RT-BR (broncolor) and the SE RT-GX (Godox) transmitters will help to simplify the process and achieve the lighting you want. These new products will help you to quickly dial in your lighting recipe to get to your final image with exacting precision.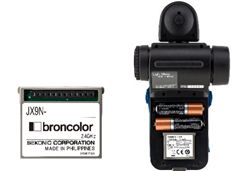 broncolor Radio Transmitter – SE RT-BR:
The Sekonic SE RT-BR Transmitter is a user-replaceable radio module that fits neatly next to the batteries in the SPEEDMASTER L-858D Light Meter. It will ensure you can wirelessly control the power of your flash lights and will measure % of flash in your images, to maintain the desired mix of ambient to flash. With full radio compatibility – 99 Radio Studio Addresses and 40 Lamp Addresses, you can remotely control the power up to 30m away. Simply upgrade your L-858D's firmware via Data Transfer Software, and you are ready to go.
Godox Radio Transmitter SE RT-GX: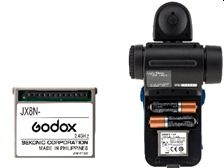 Fitting neatly next to the batteries in the SPEEDMASTER L-858D Light Meter, the SE RT-GX offers wireless radio flash triggering of Godox compatible flashes. Easily replaced when needed, the SE RT-GX features full radio compatibility (32 channels), 16 groups (A-F, 0-9), wireless ID's to remotely trigger your lights up to 30m away, and the ability to measure the power of HSS – there is no need to guess your exposure! Once you have upgraded the L-858D's firmware via Data Transfer Software you will be ready to go.

The new Godox Radio Transmitter (SE RT-GX) will be available for £154.95 / €174.99
The new broncolor Radio Transmitter (SE RT-BR) will be available for £154.95 / €174.99
The new Radio Transmitters will be available from photographic retailers and www.manfrotto.com/uk-en/sekonic