Canon's full-frame mirrorless cameras, lenses and accessories available at Park Cameras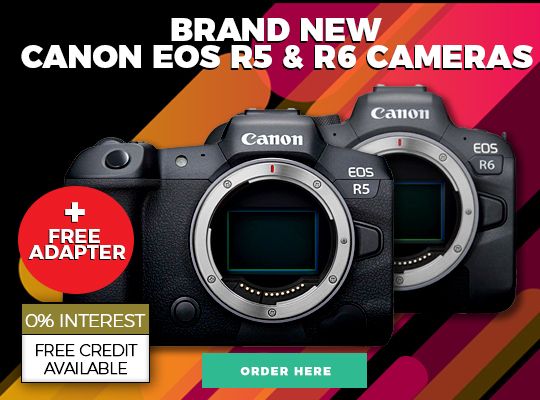 Canon is pushing every boundary with this latest release of over 15 (you read that right) full-frame mirrorless cameras, lenses and accessories. With so many world first and world best features on the new EOS R5 and R6 bodies, like 8K video and 8 stops of image stabilisation, you'll just have to click to read more. Buckle up, this equipment is off the chart.
 
The Canon R5 features 8 stop image stabilisation for sharp stills and video for handheld in low light, as well as high speed shooting with Dual Pixel CMOS autofocus system!

The Canon R6 makes you fall in love with photography all over again. The huge ISO range is suitable for capturing any subject even in virtual darkness, while the high speed burst mode keeps up with fast moving subjects!

With 0% interest free credit and a FREE EF-R Adapter these are the strongest product in the market at the moment!
 
Get your new Canon products from Park Cameras today for first genuine UK stock – expected at the end of July!

We also offer trade in, so you can get rid of your old gear and make your photography dreams come true!
Canon R5:
https://www.parkcameras.com/p/1012102R/mirrorless-cameras/Canon/Canon-EOS-R5-Mirrorless-Digital-Camera-Body?utm_source=referral&utm_medium=photo-vision
Canon R6:
https://www.parkcameras.com/p/1012105R/mirrorless-cameras/Canon/Canon-EOS-R6-Mirrorless-Digital-Camera-Body?utm_source=referral&utm_medium=photo-vision