FIRMWARE UPDATE 1.3.0 FOR X1D II 50C AND 907X SPECIAL EDITION
Firmware Update 1.3.0 for X1D II 50C and 907X Special Edition enhances camera functionality with overall improvements and the following new updates: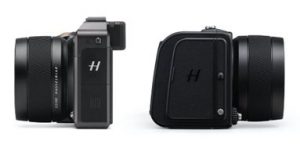 SET ISO AND WHITE BALANCE IN CAMERA LIVE VIEW SCREEN: Quickly set ISO and white balance directly from the camera live view screen using touch.
FASTER BATTERY CHARGING: Charging time with the 3400 mAh battery has been reduced by 20% when using the supplied charger.
FIRMWARE UPDATE 1.3.0 NEW FEATURE SPECIFIC TO 907X SPECIAL EDITION
COMPATIBILITY WITH NEW ACCESSORIES: New accessories for the 907X Special Edition, including Control Grip and Optical Viewfinder, are now compatible with the 907X Special Edition.