Webinar: Basics of Colour Management with Colin Hulley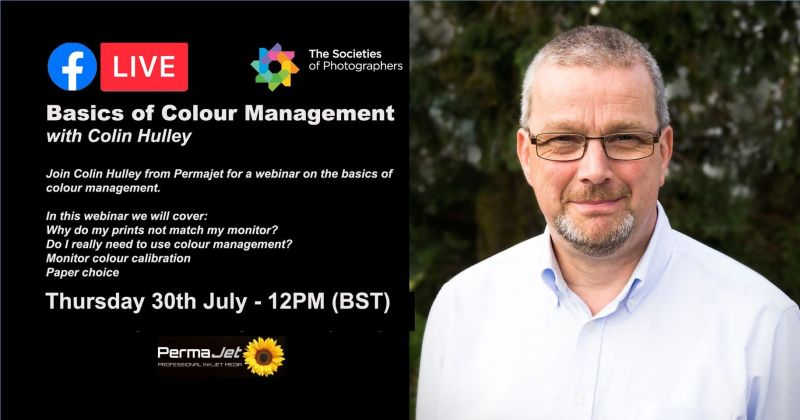 Join Colin Hulley from Permajet for a webinar on the basics of colour management.
In this webinar we will cover:
Why do my prints not match my monitor?
Do I really need to use colour management?
Monitor colour calibration
Paper choice
Thursday 30th July 2020 – 12PM (BST)
Supported by Permajet
Live on: The Societies of Photographers (Members Only) Group
If you are a member of the group, you can view any of the previous webinars via the Units tab.
If you are a member but don't use Facebook, don't worry the archive of previous webinars can be found on our Photographic Webinars section of the website.
To obtain the password please contact The Societies Head Office for more details.