Digitalab announce 3 new Ambassadors
Emma Jane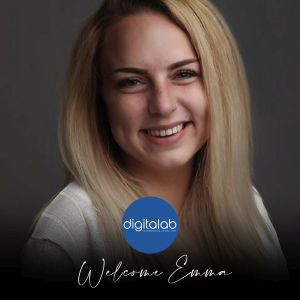 Huge Digitalab welcome to our newest Brand Ambassador Emma Jane!
Emma's passion for photography started after picking up a camera for the first time to document the early life of her first child. Six weeks after photographing her first client she handed in her notice at her job, with only a business name, no bookings in the diary, one month's pay to live on and a heap load of faith.
Since then she has grown her photography business exponentially and become one of the most sought after trainers in the UK focussing on workflow, lighting and soothing techniques.
"I love working with different people- people learn in different ways, be it kinaesthetically or visually, and part of being a teacher is to recognise this and adapt to the trainees needs. I love seeing my trainees progress and genuinely get a little teary when they nail a pose or angle they were struggling with before."
"Genuinely, one of the biggest turning points was using Digitalab for my products. What they offer gelled so well with the ethos and natural direction of my work and style, so when it came to clients investing in wall art it just clicked. The customer service is bar none, and I know if I had any question, sensible or stupid, someone would be there to answer it in seconds. The quality is ridiculously spot on, and I trust them implicitly to provide my clients and I with the best service possible."
—
Kevin Pengelly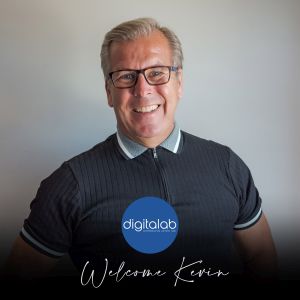 A huge Digitalab welcome to our latest Brand Ambassador Kevin Pengelly!
Kevin is a vastly experienced wedding photographer who, together with wife Sabrina, makes up one half of the multi award-winning Pengelly Photography.
Named among the top wedding photographers in the country by SLR Lounge, Kevin not only continues to deliver jaw dropping wedding photography to his clients but is a dedicated mentor for The Guild Of Photographers.
Kevin's life as a wedding photographer started by chance when he was asked to photograph two friends double wedding and after much apprehension he agreed. To his surprise enjoyed the whole experience so much he decided to end his high-octane career for something he felt was more of a challenge.
"Digitalab are renowned for their quality products at fair prices which is great for my clients. They are always looking for new and creative ideas to keep ahead in the industry and coupled with their first-class customer service I really couldn't ask for more from a lab."
We are thrilled to have him join the Digitalab family and are looking forward to working on some exciting upcoming projects together!
—
Sharon Wallis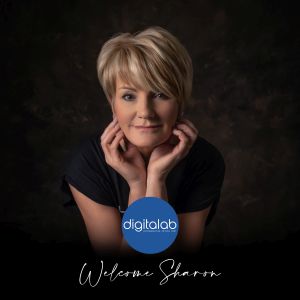 Digitalab are thrilled to welcome the amazing Sharon Wallis as our latest Ambassador!
Widely regarded as one of the leading Newborn and Family Photographers in the UK Sharon has over 18 years' experience in the industry. Based in the beautiful Cheshire countryside, Sharon also trains photographers across the British isles and is a much sort-after speaker. Her love of passing on her experience to fellow photographers is evident to anybody who's trained with her.
"In my Studio, I strive to offer my clients a Premium Service and in order to achieve this I needed to offer a Premium product range, a range of products that not only made my images come alive but one that I was truly confident my clients would fall in love with. Digitalab have provided myself and my business just that, in fact more.
As industry leaders in their field, they not only supply the highest quality products at an exceptional cost, they are inventive, creative and always happy to listen to the needs of their clients".
ONLINE PHOTO PRINTING
Multi Award Winning print and wall art
for professional photographers
Made in the UK