Wex Photo Video positive for future multichannel growth as UK reopens for business
• CEO upbeat for future of multichannel business
• Online sales remained strong during lockdown period for specialist retailer
• Brand new premises to be launched in central Milton Keynes
• All stores in England and Northern Ireland to reopen on 15 June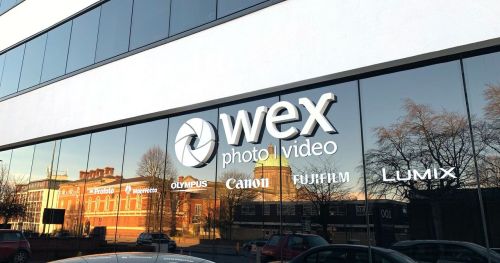 Wex Photo Video has announced that its eight shops located across England and Northern Ireland* will reopen for business on 15 June 2020, following the easing of the Government's lockdown measures. The reopening plan will include the unveiling of a brand new 3,000-square-foot store in central Milton Keynes, originally due to launch in April.
Founded originally as an online retailer, Wex Photo Video was quick to adapt to the lockdown situation and rapidly transformed its ecommerce operations over the past few weeks. Its comprehensive events programme evolved into a series of streamed webinars and workshops, and the company ensured its customer telephone and online support facilities were fully operational, with the warehouse remaining open to ship goods to customers throughout the period. However, the business remains fully committed to its multichannel offering. Earlier this year before the pandemic emerged, Wex revealed an ambitious expansion strategy, starting with the relocation of its Birmingham showroom to larger premises in January, and the company is set to continue with its opening schedule.
Louis Wahl, chief executive officer at Wex Photo Video, is optimistic for 2020 and beyond: "The last few weeks have been challenging but we remain in a strong position. Online sales have held up well, thanks in part to spikes in demand across our product range, reflecting the changing habits of our customers in this period. During lockdown, photographers and filmmakers have been busy improving their skills, recording events and learning new techniques online, and we've been very happy to meet that demand. However, bricks-and-mortar stores are an essential part of our business and we're committed to multichannel growth with the launch of our first high-street location in Milton Keynes. With our other shops finally set to reopen, we are looking forward to seeing footfall build as consumer confidence grows over the coming months. We will, of course, take measures to maintain the safety of our customers and colleagues at all times."
Each of the Wex stores will be equipped to ensure they are 'Covid-19 secure', with appropriate processes in place for social distancing, store layout, restrictions on numbers of simultaneous customers and rigorous hygiene procedures. Sales staff will be provided with relevant PPE, in accordance with Government guidelines, ensuring a safe environment for both customers and employees.
Wex Photo Video is a respected UK retailer that has been recognised for its outstanding customer service and value for money by Which? magazine.
Milton Keynes store address:
Wex Photo Video
Unit 14 Lloyds Court
Silbury Boulevard
Milton Keynes
MK9 3EH
More details can be found here.
The Milton Keynes outlet will be run by experienced retail professional John Murphy, who previously managed Leica's first UK store based in Mayfair, London and was a former manager at Calumet Photographic.