The Cooperative of Photography presents the Photographers Flatcap, made to take with you.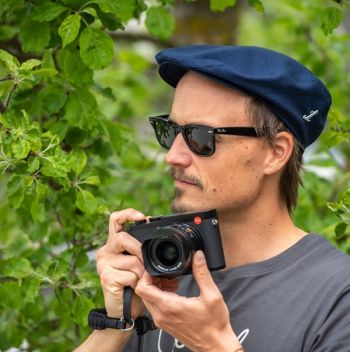 The COOPH Photographers Flatcap is our latest collaboration with the distinguished hat makers of Mühlbauer. Our take on the stylish photographers' favorite makes this hat perfect for every adventure in the sun. Every single COOPH Photographers Flatcap is designed with you in mind – literally. Each hat is hand-crafted to your selected size using Cotton Canvas.
The Flatcap protects your eyes from the sun and sweat on your brow, keeping you cool on a hot summer's day. The broad inner cotton sweat band is there to add extra comfort and prevent running or dripping sweat from getting in the way of getting the perfect shot. 
The Flatcap keeps you cool with its contemporary yet timeless style. Not only are these hats tailor-made using 100% high-end cotton, the Cotton Canvas Flatcap is lightweight but extremely durable. It's the perfect summer hat and has been designed to roll, fold and pack into your pocket – although it looks much better on your head.
"COOPH's mission has always been to put the needs of the photography community first. It's the reason we constantly seek out ways to enhance the photographer's shooting experience without sacrificing style. The COOPH Photographers Flatcap is the ideal accessory where fashion meets function." – Ulrich Grill.
To experience the premium quality craftsmanship of yet another Mühlbauer and COOPH collaboration, visit store.cooph.com where you can find out more about the COOPH Photographers Flatcap and other COOPH products. We are also happy to send product samples for you to check out and feature in your publications.