Webinar: The Thirty Minute Crash Course In Making Money with Charlie Kaufman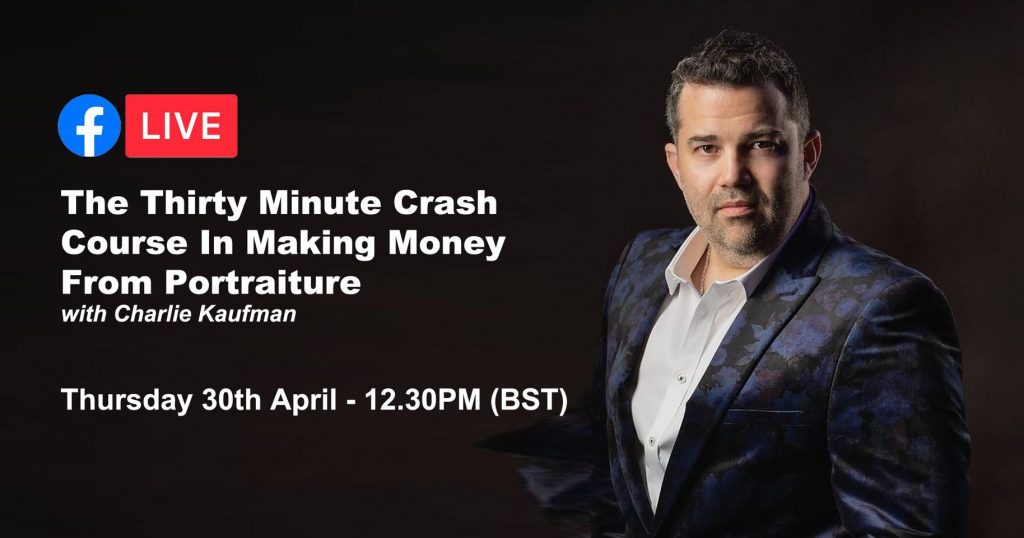 Until his microphone is yanked from him, Charlie will throw as much knowledge as he can at you. From generating new clients, the booking phone call, pre-selling consultations, shooting what sells , pricing structures and product choice, the viewing and after-sales literally everything you need to know will be crammed into this fast paced whirlwind of a talk. Buckle up, sit back and enjoy this hard hitting course.
Thursday 30th April 2020 – 12.30PM (BST)
Live on: The Societies of Photographers (Members Only) Group
If you are a member of the group, you can view any of the previous webinars via the Units tab.
If you are a member but don't use Facebook, don't worry the archive of previous webinars can be found on our Photographic Webinars section of the website.
To obtain the password please contact The Societies Head Office for more details.