Webinar: Introduction to LinkedIn with Jeff Brown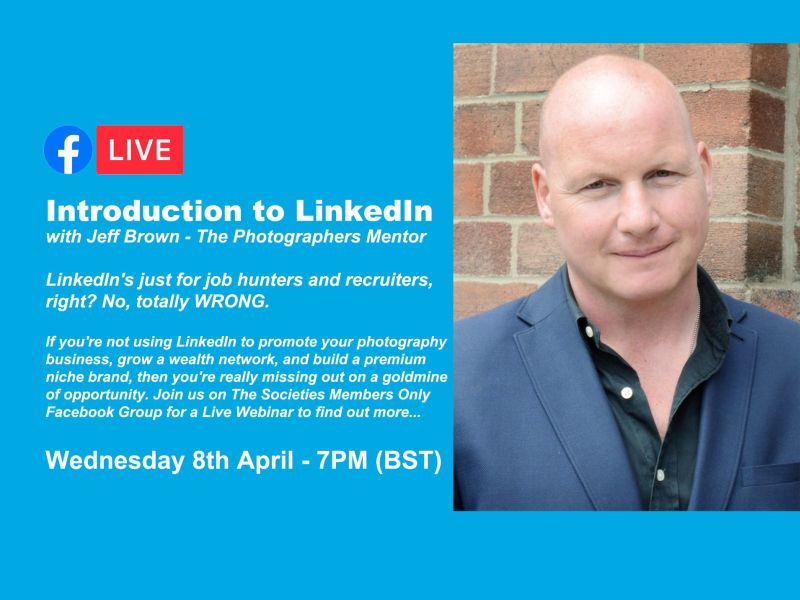 Introduction to LinkedIn with Jeff Brown – The Photographers Mentor
LinkedIn's just for job hunters and recruiters, right? No, totally WRONG.
If you're not using LinkedIn to promote your photography business, grow a wealth network, and build a premium niche brand, then you're really missing out on a goldmine of opportunity. Join us on The Societies Members Only Facebook Group for a Live Webinar to find out more…
Wednesday 8th April 2020 – 7PM (BST)
Live on: The Societies of Photographers (Members Only) Group
If you are a member of the group, you can view any of the previous webinars via the Units tab.
If you are a member but don't use Facebook, don't worry the archive of previous webinars can be found on our Photographic Webinars section of the website.
To obtain the password please contact The Societies Head Office for more details.