Rotolight appoints Mafico as photo-video distributor for the Benelux region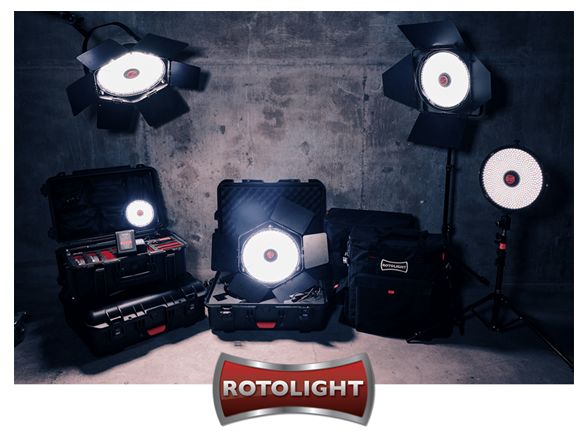 Multi-award-winning British technology company, Rotolight, are pleased to announce that Mafico, has been appointed as the new photo-video channel distributor for Rotolight's advanced LED lighting in the Benelux region. Experienced lighting specialists, BBP Light, will retain exclusive distribution of the new Titan™ range for the broadcast, film and cinema channel across the Benelux region.
Rotolight's innovative products have been favoured by leading photographers such as Greg Gorman and Mark Mann and utilised on a number of feature films including BAFTA-winning Captain Philips, James Bond Skyfall and Film Stars Don't Die in Liverpool.
Rotolight's range of on-camera, location and studio LEDs offer the shoot what you see benefits of continuous lighting as well as the extra power of High Speed Sync flash. With the addition of zero recycle time as well as other industry-first features, Rotolight delivers the ideal all-in-one lighting solution for hybrid shooters.
"We're delighted to announce our partnership with Mafico, a leading distributor in Benelux and we look forward to working closely with them to develop significant sales opportunities for Rotolight across the region" says Rotolight CEO, Rod Aaron Gammons.
"We are very excited about our cooperation with Rotolight," says Mafico's Director, David van Duijin. "The brand is internationally renowned for its high-quality lighting and with the addition of Rotolight, we can now offer an even wider range of photo-video products. We are happy to be a part of the Rotolight family and we are looking forward to a bright future together."
Having received substantial investment of £5 million earlier this year from Europe's largest VC investor Octopus Investments, Rotolight has a bright future ahead; with plans to bring 15 new products to market in the next five years. Rotolight has been widely recognised for its innovation and technological excellence, recently winning 'Best On Camera Flash' by Photography News in 2019.