CamRanger 2 Now Available in UK & Ireland
The original CamRanger was the first wireless camera-control device and set the standard for professional photographers with wireless tethering and advanced remote camera control.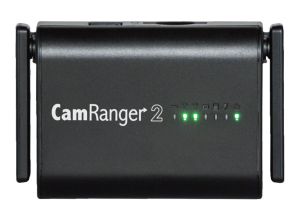 CamRanger 2 takes this to the next level with patented technology, 5x faster speed, 3x longer range, more advanced features and now supports Sony, Fuji, Canon and Nikon cameras. The free CamRanger 2 App provides fully wireless operation on iOS (iPhone and iPad), Android tablets, Mac and Windows computers.
You can remotely view images as they are taken or browse through all images on the camera's memory card. There is even an on-board SD card slot which can automatically backup the camera card and allows recording of client ratings and organising of images.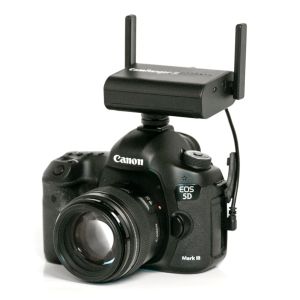 The App also allows remote adjustment of camera settings, including focus and remote firing of the shutter. Other features include image editing and cropping and advanced functions such as automatically calculated focus stacking, focus point presets, quick RAW and barcode workflows. You can transfer wirelessly to multiple devices as well as social media, Dropbox and FTP.
CamRanger 2 offers numerous camera-mounting options and comes complete with a carry case, hotshoe mount and rechargeable, replaceable Lithium ion battery which powers the unit for about 5 hours.
CamRanger 2 will be available from specialist photo retailers from December 2019, with a Suggested Retail price of £429.99 (inc. VAT).
Get yours here https://www.wexphotovideo.com/camranger-2-wireless-transmitter-1725111/