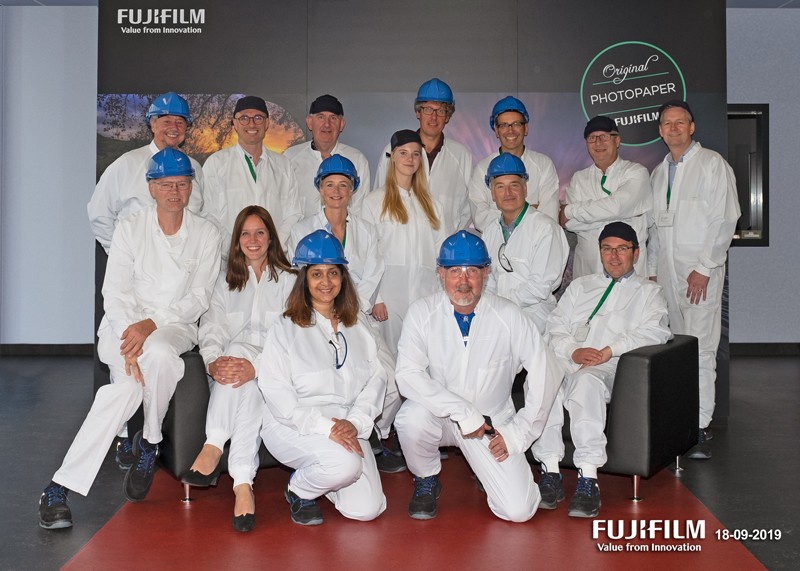 In September, a group of specialists from the UK's top photoprinting labs joined the Fujifilm production and product teams for a visit to the Manufacturing and Innovation Hub at FUJIFILM Manufacturing Europe B.V. in Tilburg, Netherlands.
Fujifilm customers were able to get an insight into the brand's production and product development, particularly that of the Crystal Archive Photographic Paper. A valuable experience for all involved, this visit allowed them to see the innovative offering that Fujifilm is able to afford to them first-hand.
In this unique opportunity to see Fujifilm's manufacturing and production processes, visitors to the Tilburg Manufacturing and Innovation Hub learned from the extensive technical knowledge of the experts who operate at the facility. From photographic paper and high-quality coatings to new research and developments, the exchange of knowledge and expertise was useful for all parties involved.
The visit was reassuring for both customers and experts, with the Manufacturing and Innovation Hub proving that Fujifilm is committed to producing high-quality, innovative products, which the experts at their Photolabs can combine with their high level of knowledge to provide the best service.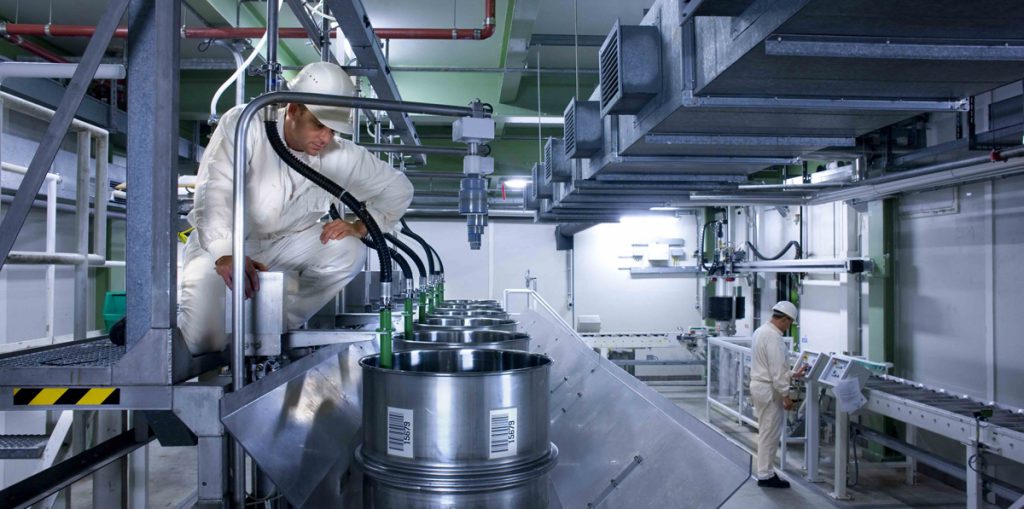 Not only does Fujifilm Manufacturing Europe B.V. produce a range of high-quality photo papers, offset plates and membranes, but also has research facilities that continue to innovate existing products on top of develop exciting new ones. Visitors were able to see in person the exciting innovations of the future that soon could be available for them to utilise in their own Photolabs.
Commenting on his experience, Andy Ford, Master Printer at Spectrum Photographic in Brighton, said: "It was fascinating to see all the processes used to manufacture Fujifilm Photographic papers and to meet with the manufacturing team. It was very reassuring to see so much technology, knowledge and innovation
for digital C-Type printing."
Sean Mulcahy, Large Format Print Manager at Metro Imaging in London, said: "This visit was an enormously valuable insight into the extensive high quality, innovative processes that Fujifilm make possible. Many of us were commenting that the extensive technical knowledge of photographic papers production and innovation is highly reassuring.
"The Manufacturing and Innovation Hub demonstrates Fujifilm's continued commitment to our labs and their development, and we appreciate having such a high level of expert knowledge and support behind us."
For more information about innovations from Fujifilm, visit: https://www.fujifilm.eu/uk