Beat winter sun reflection with the Ultimate Lens Hood
No more using your coat or a hand to keep reflections away when shooting through windows – the acclaimed ULH (Ultimate Lens Hood) is a totally effective, flexible light shield now used worldwide by professionals and enthusiasts.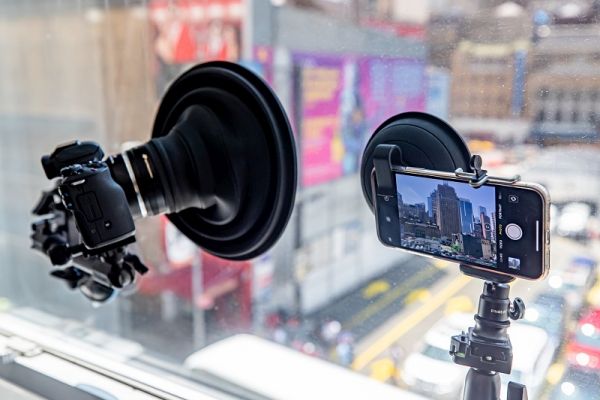 With a large diameter to allow easy contact with windows while changing the camera angle, it's the ultimate development of the idea of pressing a normal flexible rubber lens hood against the glass.
Now the ULHgo offers owners of compact and mirrorless system lenses with smaller filter threads an ideal smaller solution which is also great for timelapses, while the ULHmobile adapts to the latest smartphone cameras including their ultra-wide lenses.
A tip from our zoo, sports and construction photographers – low winter sun often lights up fences and netting, spoiling wide aperture and tele shots which can make it disappear if it's not brightly lit. The Ultimate Lens Hood solves this problem just as well as it cuts reflections from glass for real estate photographers shooting from outside through a window.
e: SUPPORT@ULTIMATELENSHOOD.COM w: www.ultimatelenshood.com/