A good reveal wall looks like an exhibition, and a reveal box has the same feel as a fine art portfolio. Prints of finished quality are inexpensive to make even if your final edit includes dozens.
Presentation is the key, and loose prints laid on a table or put on wall shelves don't convey the value of your work. Put the same prints into slip-in mounts and you can transform their impact.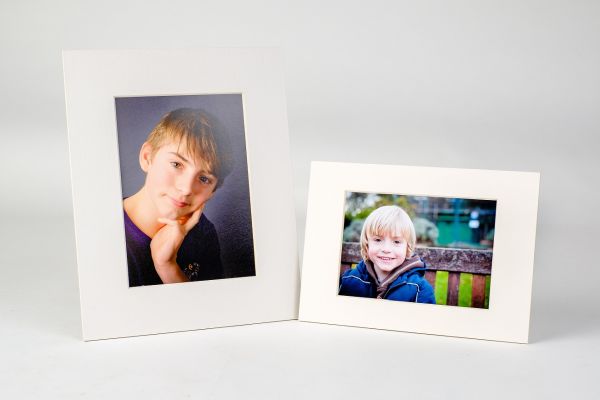 Cotswold Mounts slip mounts in nine colours go up to 20 x 16" in stock size with larger ones to custom order, taking a wide range of print sizes. You can use one mount size but have different apertures for landscape, portrait, square or panoramic. Because the prints slip in and can be removed, the mounts can be re-used. Mounting squares can secure the prints firmly for final sale, in print boxes or for framing. The white core board with a bevel cut gives every image a keyline.
The client may be choosing the right image for a large wall print from a final selection. Having all the prints already presented in slip mounts means additional sales 'off the wall' as well, with the prints ready to go. Unselected images are removed without marking the mounts and these can be set up for the next 'reveal' to a client.
For further information visit the website or phone.
Contact information:
t: 01242 248 884  e: info@cotswoldmounts.co.uk  w: www.cotswoldmounts.co.uk