Manfrotto, the world's leading manufacturer of lighting support and background solutions announces the launch of the Nano Plus Stand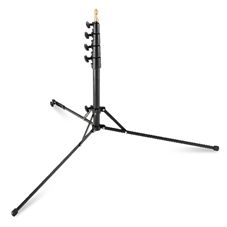 The Nano Plus Stand is Manfrotto's strongest Nano Stand ever, tailored for the most demanding photographer, videographers and content creators working in the studio or on location.
The continuing trend in the Photo and Video industry is for equipment to be smaller, lighter and more portable. The leading lighting manufacturers are moving in this direction too and Manfrotto's range of lightweight supports such as the Nano Stand family complement these products perfectly.
Whilst the original Nano Stands fulfil the needs of creatives using speed lights and other lightweight lighting accessories, some of the leading battery powered lighting equipment exceed the Nano's payload.
The Nano Plus is the perfect solution to this!
With an impressive maximum payload of 4 kg the Nano Plus can comfortably support the latest portable professional lighting equipment including flash or LED without compromise, even when paired with a modifier allowing users to focus on their creativity.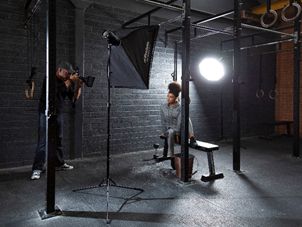 The compact folded length of 52cm makes the Nano Plus ideal for photographers, videographers and content creators who wish to travel light or with very limited carrying space, as it provides a compact and portable lighting support that delivers stability and safety. It even slides neatly into the tripod pouch on the side of most camera bags to ensure the user can keep their kit compact and travel light without compromising on their lighting kit requirements.
The Nano Plus features a useful levelling leg, allowing the user to maintain a stable vertical lighting support even in challenging environments such as uneven ground, inner city streets or even rocky hillsides. This versatile light stand features multiple attachment options including a 16mm (5/8") spigot with a 3/8" thread plus a removable 1/4" thread adapter allowing secure attachment of a wide range of lighting tools.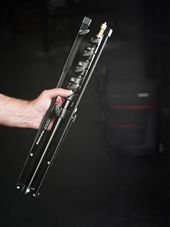 Another great benefit of the Nano Plus is the max height of 197cm (6.46ft) allowing users to raise their lighting tools comfortably in order to achieve dynamic and creative lighting set ups on the move.
The Nano Plus Stand, Black (5002BL) will be available in October and has an RRP of £79.95.
For more information, please visit www.manfrotto.com/uk-en/