Benro launches Universal L Bracket for Faster, Sharper Shots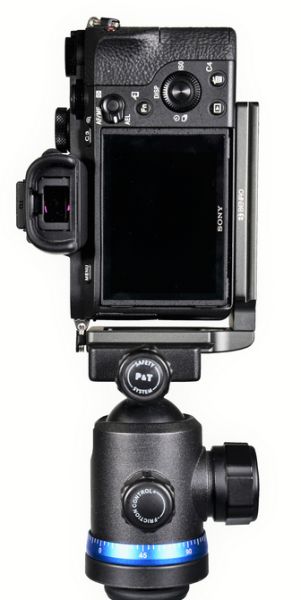 Benro Universal L Bracket keeps the camera centre-of-gravity directly over the tripod at all times, whether shooting in landscape or portrait format and requiring only the bare-minimum of adjustments between formats

Arca-compatible for super-quick connection of camera and tripod

Benro, manufacturer of specialist tripods and heads for precision photography, is today launching the BLB1 Universal L Bracket. The bracket keeps the camera centre-of-gravity directly over the tripod head at all times, providing much more support to the camera and delivering sharper images.

In traditional tripod head and camera combinations, adjusting the head to get from landscape to portrait mode results in the camera being less supported. It is essentially 'hanging off' the head rather than sitting directly on it and the tripod, which can reduce the camera stability and impact the quality of resulting images. The BLB1 keeps the camera weight over the tripod and head at all times.

In addition, shifting from landscape to portrait format also shifts the camera lens angle of view, which can in turn require significant adjustment to re-frame the shot. The L Bracket helps keep this movement to an absolute minimum, therefore significantly speeding up the process of re-framing. It is a simple piece of kit that nonetheless can have a powerful impact on photographers' output.

The bracket is Arca-compatible offering a quick-release system that makes attaching camera to tripod quick and easy, reducing the time it takes to start shooting and enabling photographers to quickly react when working against the clock. Furthermore, it wraps around the camera body providing an extra layer of protection to precious kit. The camera can be set down, packed away and carried around with other kit with less risk of damage to its outer shell.

Mark Hoskins, Benro Brand Manager, said: "This is a small but important addition to any photographer's kit; the sort of thing you'll wonder how you ever managed without it. The impact it can have on a photographer's experience, and the quality of their images, is not to be underestimated."

The BLB1 Benro Universal L Bracket is available to purchase now from Benro Authorised Stockists nationwide, priced at £50.00 RRP inc. VAT.