New CLEARSKY Light Pollution Filters from Cokin
Light pollution, which is hated by most photographers, is caused by street lights using sodium or mercury vapour lamps. It is visible over long distances to the naked eye and especially to camera sensors in the form of a yellow/orange glow. This colour cast can strongly detract from photographers' intended results and is almost impossible to correct in post-production, without causing unwanted changes in all other colours.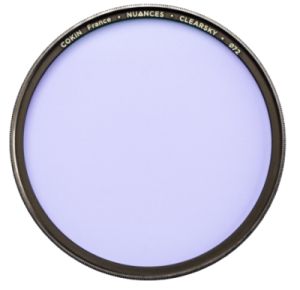 Cokin's new CLEARSKY filters (made from high-resolution, phosphate laser neodymium glass), target and block specific wavelengths of light, to produce natural-looking night-time cityscapes and astrophotography, with increased detail and contrast.
The filters have multi-layer AR and AF coatings applied on both sides to increase light-transmission, reduce reflection and protect from scratches, water marks and oily fingerprints.
CLEARSKY filters are part of the Cokin 'Nuances' glass filter range and are available in rectangular widths of 84mm, 100mm and 130mm, or as round, screw-in filters from 52mm to 82mm diameter.
Price and availability:
CLEARSKY filters are available now from Cokin stockists, with suggested retail prices ranging from to £69 to £199.
Cokin products are imported and distributed in the UK & Ireland by Intro 2020 Ltd.
For full details please visit www.intro2020.co.uk