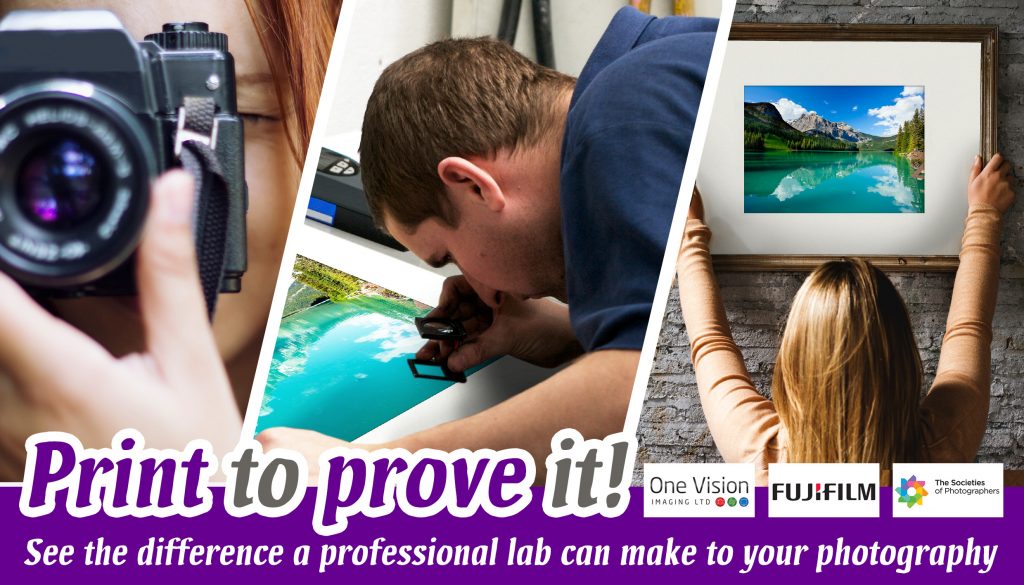 "Professional photographic printing is often cheaper now than it was 20 years ago."
This is a statement made by One Vision Imaging's Managing Director, Derek Poulston who told us "I remember paying between £12 and £20 for a 10×8" Cibachrome and that was 30 years ago. Nowadays it's more like £2 for a great quality print. As a lab we pay hundreds of thousands of pounds for our printers compared to a few hundred pounds, which is what most pay for their home printing device. We know there's a significant difference in quality and we want to show people just how much difference it really is, which is why we've created this 'Print to Prove it' campaign.
Photographic printing has been perfected over it's 179 year old history, (1839 first photography) and today using some exceptional FUJI papers and in the hands of a professional lab using state of the art equipment we deliver unprecedented print quality.
In a nutshell we believe it's all in the word, photography, (PHOTOGRAPHY) which always deserves the best which is quite simply a photograph! This is why three highly experienced industry champions (The Societies of Photographers, Fujiflm and One Vision Imaging) have come together to offer you the chance to Print it to Prove it for FREE!
Every Societies member can each claim three free 10×8" or 12×8" prints on either Lustre or Gloss with the Print to Prove it campaign. Your images will be printed on FUJI's DP11 Professional paper for FREE; you simply pay for the posting and packing.
To claim your free prints and discover the unprecedented quality for yourself, simply upload your images to the website, follow the online instructions and when prompted enter the code PPSFO18 when prompted. Then it's simply a case of waiting for your prints to drop through your letterbox – ready to marvel at the cost-effective quality.
This offer is available until 30 November 2018, and only one order of three prints may be made per household. For full terms and conditions, please visit www.onevisionimaging.com
Why settle for second best, when high-quality printing might just be more affordable than you think!