The Digital Imaging Road Show – Reading 17 September 15 – IMPORTANT UPDATE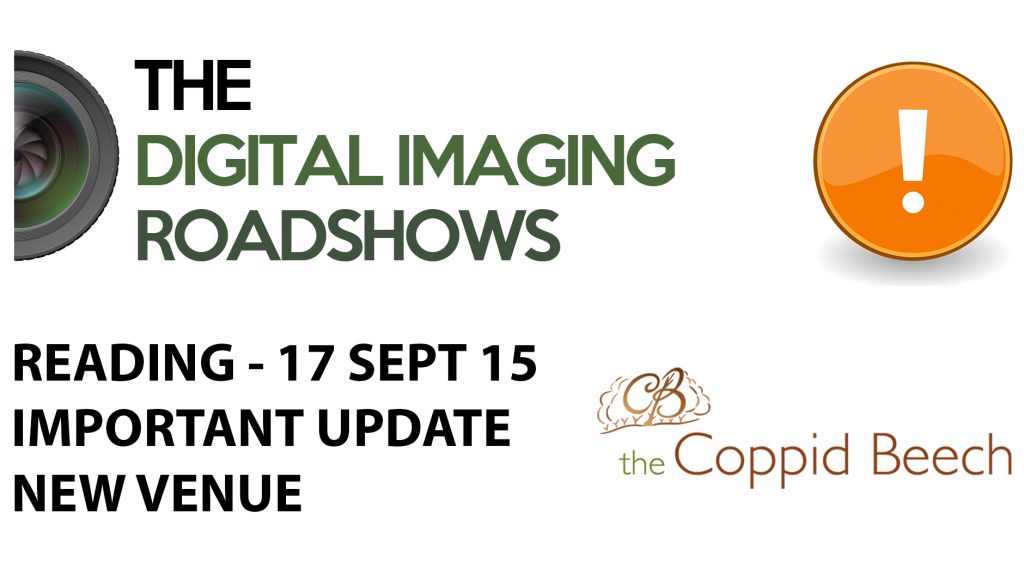 The Societies would like to invite all photographers to attend The Digital Imaging Roadshow in Reading.
The all-welcome event is set to take place on the 17 September. A range of photographic lecturers has been lined up to teach budding photographers a range of photographic topics from photographic lighting to marketing your photography business.
The Trade Show will feature leading photographic companies where attendees can get information on the latest equipment and services.
Please note: Due to unforeseen circumstances we have had to move the Reading Digital Imaging Road Show venue to the following hotel:
NEW VENUE
Coppid Beech Hotel
John Nike Way
Bracknell
West Berkshire
RG12 8TF
We apologies for any inconvenience.
For more information on The Digital Imaging Show and to register for your free tickets please see: https://thesocieties.net/roadshows/