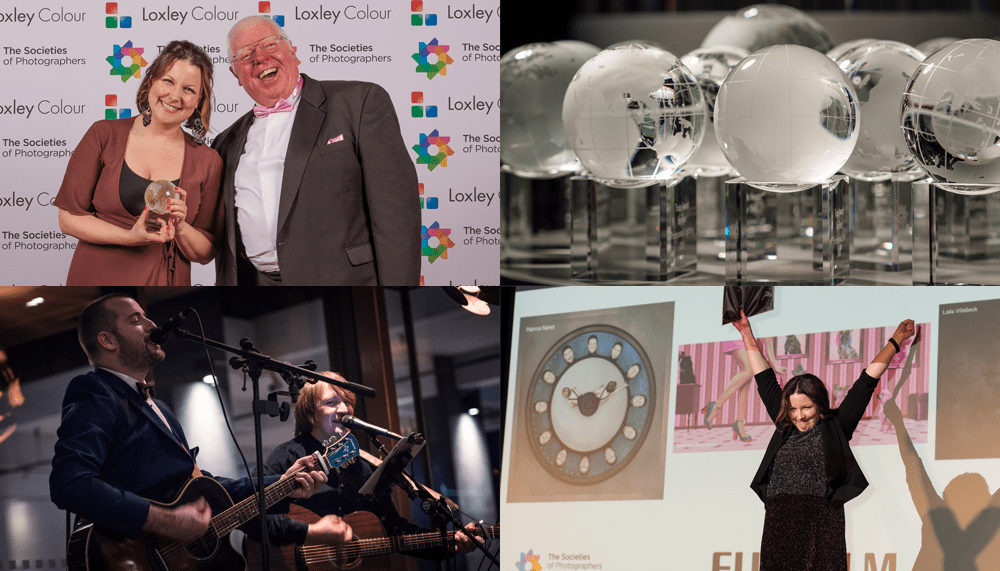 The Society' Photographer of the Year 2023
This year's presentation evening is to be the best we have held so far. Join us on the glittering Awards Night and celebrate the success of photographers from around the world.
The 2023 Monthly Image Competition, 2024 20×16 Print Competition and 2023 Trade Awards winners will be announced at a glamorous awards ceremony on Friday 19 January 2024.
Over 300 people will attend this prestigious event to find out on the night who is being recognised for creativity, innovation and effectiveness for their photographic skills. Make sure that you are there to celebrate excellence within the photographic trade.
Pre-Awards Food and Refreshments
Starter
Chat counter/Salad
Aaloo Papdi Chat (V)
Bhel Puri(V+)
Five bean salad, French dressing.
Sweet potato salad with Cajun spiced dressing and chickpeas.
Meat Platter
Tandoori chicken (boneless), Lamb sheekh kebab, Aachari fish tikka
Vegetarian Platter
Paneer tikka, Aubergine Pakora(V+), assorted samosa(V+), onion bhaji(V+)
Breads & Dips
Poppadoms, naan bread, Bread rolls, boondi raita, tamarind chutney (GF), mango chutney, lime pickle
Main Course
Butter Chicken masala (GF)
Lamb bhuna(GF)
Paprika and lemon thyme roast chicken fillets, Grilled Broccoli , Creamy mushroom sauce.
Beef stew with Maris piper potatoes and Carrots. (GF) Fish curry (GF) Palak Paneer (GF) Dal Tadka (GF, V+) Vegetable Korma (GF, V) Vegetable Pulao (GF/V+) Steamed Rice (GF/V+) Steamed Greens (GF/V+)
Dessert
Gajar ka Halwa (V)
(Sweetened carrot Pudding)
Gulab jamun(v)
an Indian dessert of fried dough balls that are soaked in a sweet, sticky sugar syrup Fresh fruit chaat(V+/GF) Rice pudding(V) Strawberry cheesecake (v) Belgian Chocolate Tart Chocolate and orange Ganache.
Dress Code
Formal
After Awards Entertainment
Martyn Peters and Colin T Jones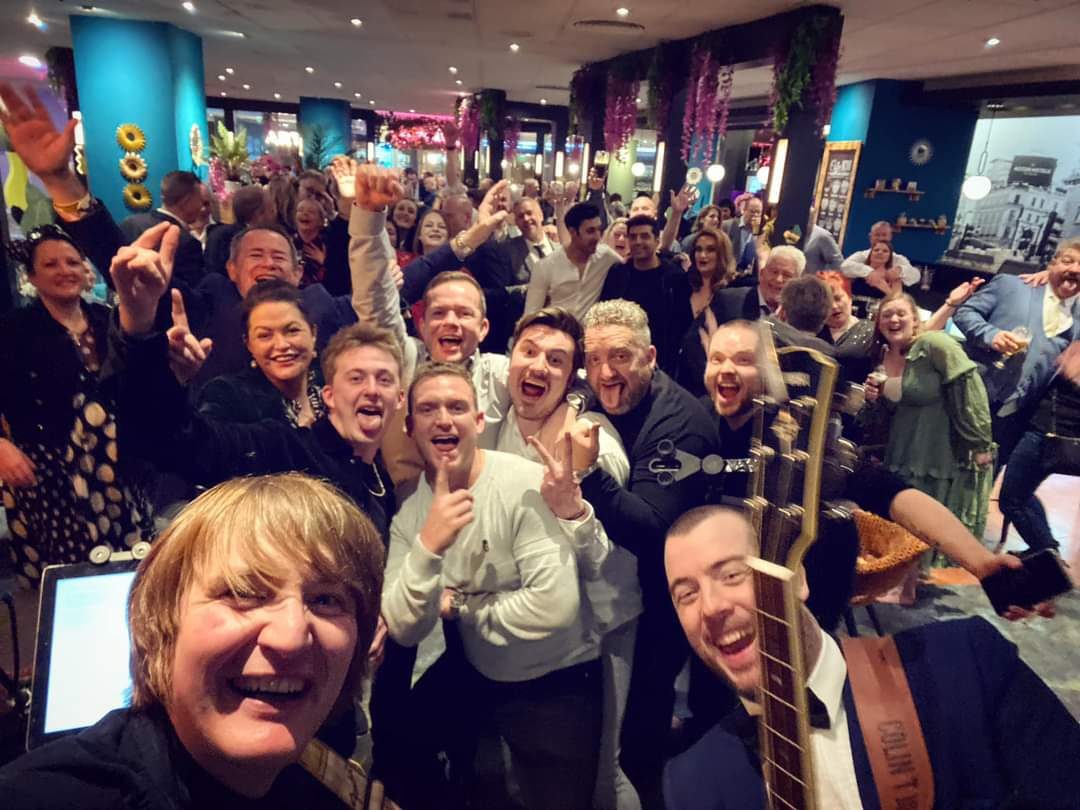 Proudly sponsored by Loxley Colour