Business School 2024 – Wednesday 17th January
Take your business to the next level – Step by step!
The Societies' Business School has created an amazing reputation and is an intrinsic part of the annual Convention. All delegates who attend leave with a wealth of information to plough straight back into their businesses. The theme of the Business School in 2024 is business development and growth – how to best manage your business, with creativity being the consistent thread that runs through the programme. The school will be hosted and steered by Gillian Devine, one of the most motivational speakers and one who has a great reputation for designing and influencing some of the most successful businesses within our industry.
This highly-focused, power-packed business school has been designed to bring you successful professional photographers who have taken their business to the next level. They will share with you their thoughts and secrets of their business.
Schedule
9:00-10:00
It all starts with a vision – how to master goal setting for your photography business – Nicole Whyte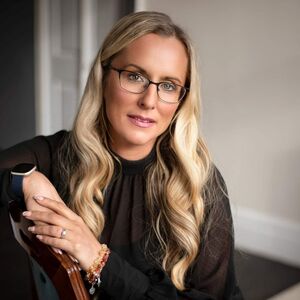 I have been running J'Adore Photography for over 13 years, growing my business year after year and turning over at least 15k every month. 
In May 2022 all my dreams came true when I was handed the keys to my very own manor house, that i was going to transform into my photography studio, as well as a business centre to support other local businesses. 
In only 9 months I was able to turn this vision into a reality, saving up the deposit (through my photography work), achieving the additional funding required and securing 6 amazing business tenants to share the space with.
During my talk I will share with you the goals I set myself, the actions/ methods I use to achieve these goals, all things that you can apply to your own path to help you achieve your goals and your dreams. 
No the photograph business isn't dead, there is still money to be made and I would love to help you plan you own path and goals to get the business you want.
10:30-11:30 
Marketing, Messaging and Motivation – Gillian Devine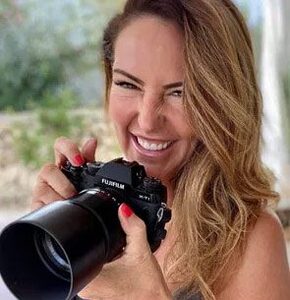 Nailing your marketing, feeling confident and motivated and crafting the right brand message, are all crucial to your photography business success, no matter what genre you are working in.
In this class Gill will take you through how to craft the right brand and marketing message to ensure your ideal clients take note, build effective marketing pillars to ensure you are visible and generating the leads and enquiries you need, and develop a confident and motivated you, so you aren't derailed by procrastination and lack of self belief.
Gill believes that any one of us ARE capable of making great money from the craft that we love, all it takes is for us to get out of our own way, and have powerful and effective marketing strategies and brand message. 
Gill calls this The Rich Tog Way…becoming a photographer who is rich in terms of happiness, confidence, business and finance. 
12:00-13:00
Streamlining Your Photography Business: Time-Saving Techniques for Success – Julietta Arden-Taylor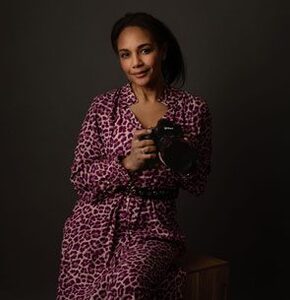 Are you a photographer feeling overwhelmed with the never-ending tasks and responsibilities that come with running your own business? Whether you're an experienced professional or just starting out, join family and brand photographer Julietta Arden-Taylor in this engaging and informative class as she guides you through the process of streamlining your photography business. Discover essential strategies to save time, prevent burnout, and focus on what you love most.
Throughout the class, Julietta will share her own insights and expertise gained from years of experience in the industry. She will provide you with practical and actionable tips on establishing efficient systems, outsourcing tasks, and improving your revenue growth. By implementing these time-saving techniques, you can reclaim your passion for photography while enjoying the growth and success of your business.
During the class, Julietta will introduce you to the concept of streamlined workflows tailored specifically for photographers. You will gain a clear understanding of the typical tasks and responsibilities that photographers undertake, including those often overlooked, such as revenue forecasting. Mapping out these essential tasks will help you prioritise and allocate your time more effectively.
In addition to Julietta's expertise, you will also benefit from insights shared by industry professionals from around the globe. Julietta has curated a collection of top tips and techniques from successful photographers who have mastered the art of streamlining their businesses. These industry experts will provide valuable insights and practical advice that you can take home and apply to your own photography business. (video recording or text)
By the end of this class, you will have a comprehensive understanding of how to optimise your workflows, identify tasks that can be outsourced, and utilise time-saving techniques to enhance your revenue growth. You will leave equipped with actionable strategies and a renewed sense of purpose, ready to take your photography business to new heights.
Don't let the administrative burden and overwhelm hold you back from pursuing your passion. Join Julietta Arden-Taylor in this empowering class and unlock the secrets to streamlining your photography business for long-term success.
14:00-15:00
Increase your profit from right now! – Brett Florens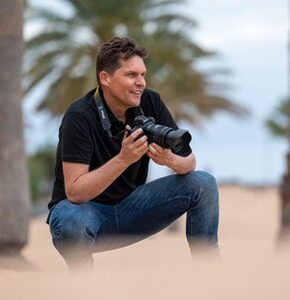 This business class focuses on ways to increase profits immediately. The class will provide valuable insights and techniques that leverage the emotional nature of photography to help photographers boost their business profitability. During the class, Brett will cover a range of topics related to running a successful photography business, such as pricing strategies, marketing tactics, and client management techniques. Participants will learn how to set prices that accurately reflect the value of their work, how to attract and retain high value clients, and how to effectively communicate with clients to build lasting, profitable relationships. Brett will also share practical tips for leveraging the emotional aspect of photography to increase profits. He will discuss the power of storytelling in photography and how to use it to create more impactful images that resonate with clients. Overall, Brett's class on the business of photography will equip participants with actionable strategies for improving their profitability immediately. Whether you're an aspiring photographer just starting out or a seasoned professional looking to take your business to the next level, this class is an invaluable resource for anyone looking to succeed in the photography industry.
15:30-16:30 
Get AI to do your heavy lifting – Jane Allan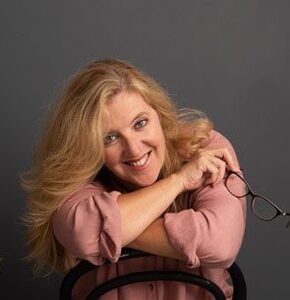 Do you find yourself running out of time for social media, writing blogs for your website and newsletters to your list?
Or do you just struggle with not knowing what to say?
AI can do it all for you and a lot faster, often a lot better, than you ever could. The trick is knowing:
– which AI tools to use 
– how to use them to get the best results
I'll show you how to use AI to
– batch process hundreds of social media posts in minutes
– write blogs posts and web copy without incurring the wrath of Google
– create an engaging welcome sequence of emails for new clients and monthly newsletters to your list
You'll have more time to do what you love – take photos, which is handy, because using AI to help with your marketing will get you more clients.
17:00-18:00
Embracing Money: Transforming Mindsets for Business Success – Fabrizia Costa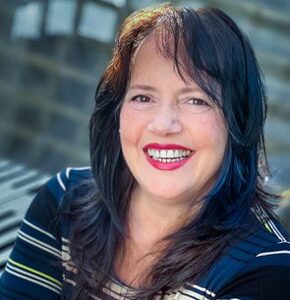 Money is a powerful tool that can either be your greatest asset or your biggest stumbling block. 
This game-changing discussion about Money will shift your perspective: it's not a dirty word, and it carries immense energy. 
We all desire financial stability, yet often struggle to ask for what we're worth – especially in times of economic uncertainty. 
It's time to uncover those hidden money blocks and self-sabotaging habits that are holding you back from achieving success.
We'll see how to:
Identify and overcome money blocks that hold you back
Challenge deep-rooted prejudices towards money that hinder your ability to receive wealth
Understand the influence of your money history on client relationships and your approach to business
Evaluate the true value of your work and yourself, empowering you to set appropriate prices.
Develop confidence to conquer impostor syndrome and thrive as an entrepreneur
Learn how to make money work for you and embrace the success you've always dreamed of!
18:00
Final session and Q&A – Gillian Devine
Join Gillian for the final session of The Societies' 2024 Business School
In this session, Gillian will be reviewing the day and taking the final questions and answers.
Tickets
£150 (The Societies of Photographers members receive 20% off code)
Ticket price includes:
Sandwich Packed Lunch, drink, sandwich, crisps, fruit, chocolate and salad.