Business School 2023 – Wednesday 15th March
Take your business to the next level
The Societies' Business School has created an amazing reputation and is an intrinsic part of the annual Convention. All delegates who attend leave with a wealth of information to plough straight back into their businesses. The theme of the Business School in 2023 is business development and growth – how to best manage your business, with creativity being the consistent thread that runs through the programme. The school will be hosted and steered by Gillian Devine, one of the most motivational speakers and one who has a great reputation for designing and influencing some of the most successful businesses within our industry.
This highly-focused, power-packed business school has been designed to bring you successful professional photographers who have taken their business to the next level. They will share with you their thoughts and secrets of their business.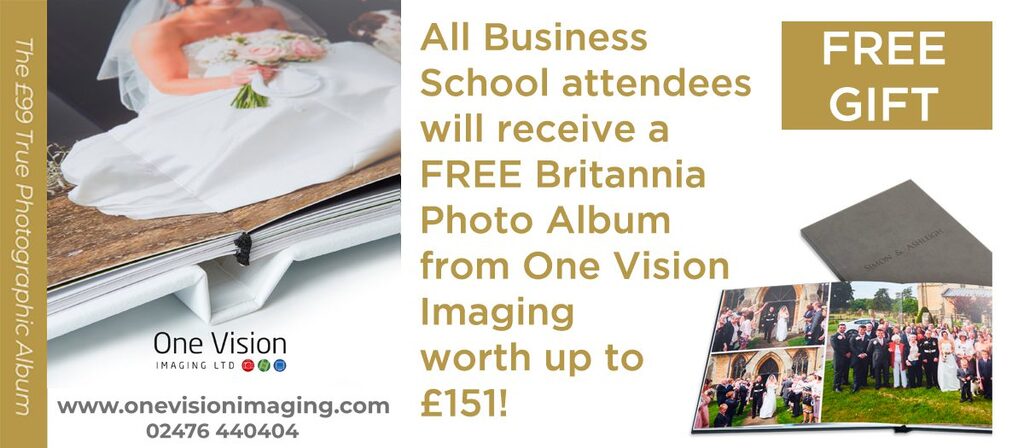 Even more reasons to attend… one lucky deleagte will WIN access to Gillian Devine's Mini Money Minset course worth £500!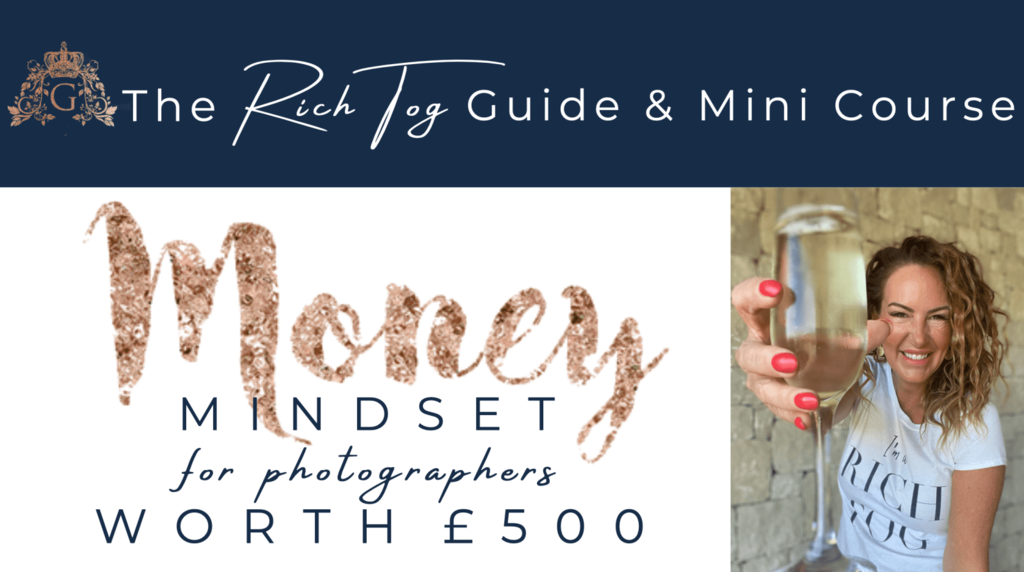 Schedule
9:00-10:00 – Gillian Devine – Marketing Mastery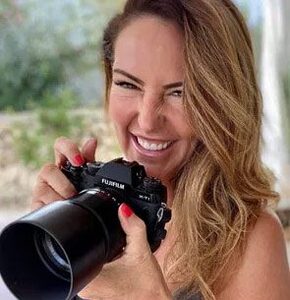 In this class, Gillian Devine will take you through practical marketing strategies that work for your photography business, that will make your marketing memorable and magical and ensure your business is growing the way you want it to.
How does she know they work? She implements them in her business and into the business's of those photographers she mentors to bring in the profit and revenue they want and need.
"I've only been working with Gill for 11 months but during that time I have changed beyond all recognition in terms of confidence and competence in my business and marketing strategies, and just last month I bought in my biggest month of revenue ever at £8437! That is mental! I am so grateful to have you guiding me, I would never have been able to do this without you" Rachel Murray
"£10k month by applying your strategies across the whole of our studio business! Thanks Gill" Emma Belmonte
"£1200 booking! WAHOO! They paid this morning. Great start to the month!" Adele Williams
"£4100 bought in from the one marketing strategy to taught me!" Samantha Louise Langford
Taking learnings from other successful businesses,, big and small, such as Apple, Amazon, Disney, Denise Duffield Thomas, as well as from her own photography business (regular turnover of 6-7k every month) Gill will take you through how to master your own photography business marketing. Gone are the days when you can sit back and expect clients to find you of their own accord. In today's market place you need to be out there, getting yourself, your name, your brand visible, and growing the all important 'know, like and trust' with your potential customer to attract them into your world and turn them into happily paying and regular clients. Without effective marketing strategies you will always be trapped in a place of business struggle. Marketing is Gill's zone of genius and in this class you will feel motivated, refreshed, inspired and have step by step practical actions you can take within your own photography business to bring in the clients that you need and want.
10:30-11:30 – Uzair Kharawala – Google Ads / Video Marketing For Photographers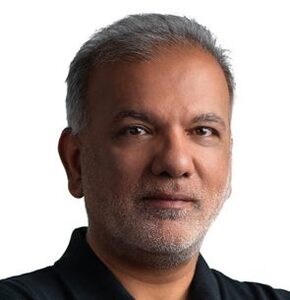 During this class, you will learn how to leverage the power of Google & YouTube to generate more leads or sales for your business. This is what Uzair, a full-time photographer did, and pivoted his business to offer photography, video & Google Ads as a Digital Marketer for his clients.
During Uzair's photography career, he was proud to be an 'Evangelist' for Nikon UK for over 8 years and presented for many major brands including Bowens, Apple Store, Calumet, The Societies, MPA & BIPP to name a few.
At the recently concluded Traffic & Conversion Summit in San Diego, Uzair came 2nd in the 'Digital Marketer Of The Year' competition. The 10 finalists were nominated by a community of over 120,000 marketers & agencies that work tirelessly to create and practice the most effective methods in modern marketing.
During this session, you will Uzair will showcase his own Google Ads casestudy for his business which has spent over $140,000 and generated over 14,000 leads in just over a year.
Uzair's content is regularly featured on some of the biggest marketing portals including DigitalMarketer, SEMRush, Social Media Examiner, GoHighLevel, Worlds Of Learning.
His YouTube channel for Google Ads is one of the most popular channels with over 22,000 subscribers & 1500+ videos.
You will learn:
– how to keyword research the right way
– how to create a compelling offer
– how to create a landing page that converts
– how to create a sales funnel that does not leak
– how to target your ideal Customer Avatar
– how to create your perfect Customer Value Journey
– how to create a Google Ads campaign that converts.
– how to start with just a $10/day budget
– how to get free traffic via organic means
– and more
12:00-13:00 – Jeff Brown – Grow Your Brand in 2023 and Book a Lot More Clients with LinkedIn Influencer Marketing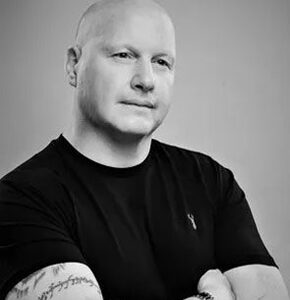 LinkedIn is the largest and fastest-growing professional networking platform on the planet, with over 850 million monthly users and two new accounts created every second: it's an absolute goldmine for photographers like yourself. From wedding photographers to personal branding, food photographers to family portraiture, your clients are on LinkedIn and competition is pretty much non-existent in comparison to the likes of Facebook or Instagram.
The simple fact is most photographers don't use it and the majority of those who do aren't using it correctly. 2022 statistic show that less than 10% of LinkedIn user profiles are fully optimised and showing up in the searches. Even better for you, only 1% of profiles share content to the newsfeed on a daily basis. Most photographers don't really know what they are doing and how to market themselves effectively on this awesome networking platform.
LinkedIn is a wealth of untapped opportunity for pretty much any photographer, the competition is low, so it won't take you long to start growing a large following and generating some serious income.
The average wage earner on LinkedIn brings home £70k per year, and over 40% of millionaires use the platform. LinkedIn is the perfect platform to grow a premium brand, where clients book you because they value what you do and not because they want a cheap price.
If you want to become the "Go-To Photographer" in your area, the person who is known as the leader in their niche, then I guarantee LinkedIn can make it happen.
In this presentation, you'll learn:
• Why you MUST go niche if you want to succeed
• How to create a profile that's all about your ideal client
• Understanding the LinkedIn algorithm, how to get more eyes on your content
• LinkedIn hashtags, which ones to use and how to use them
• What to post, when to post and how to post the right type of content
• How to grow your following and find your ideal clients on LinkedIn
• Why you need to use LinkedIn to develop amazing joint ventures
Plus lots more with live demos, including real photographer examples and success stories.
14:00-15:00 – Ronan Ryle – Know Your Numbers With Profit First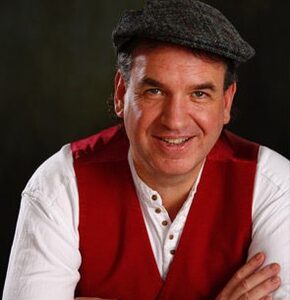 WHAT IS PROFIT FIRST?
Profit First is a book and system developed by bestselling author Mike Michalowicz that helps businesses of all sizes manage their finances and cash flow.
It's a simple system and solution that uses your bank accounts, naturally driven behaviours and Grandma's old envelope system to force your business finances into shape!
Profit First flips the famous accounting script of Sales – Expenses = Profit to Sales – Profit = Expenses. This simple mindset shift will break the myth that you will eventually be profitable if you build and chase the sales. I learnt the hard way that It doesn't work that way!!!
When you implement Profit-First, you get used to taking your profit first and building and planning your expenses on what's left. What's normal for most business owners is planning the expenses and taking what's left home for profit. Not anymore!
In this program, I will outline:
Why Profit-First works
How to deploy Profit-First in your Photography Business
Provide you with my KYN Calculator with Profit-First principles built into it.
How Profit-First Will transform Your Business & Your Life
15:30-16:30 – David Hakamaki – Add Ons & Incentives to Grow Your Sales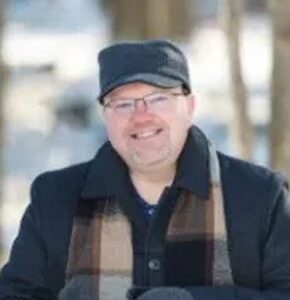 What is the goal of selling anything? To maximize your total revenue and profits! Once a business make an initial sale, they think the interaction is over. Businesses who think this way are missing out on the possibility of additional revenues coming in via add-on sales or incentive programs. With add-ons, you can encourage the client to continue purchasing, even after they have made that initial transaction. They may not know it, but with a solid strategy to offer add-ons, you can extend that initial purchase significantly. In addition, by having an incentive program, which encourages clients to exceed their intended purchase price, you will create a transaction where the client will WANT to purchase more, in order to gain that incentive. Join Internationally recognized business guru David Hakamaki, as he unlocks the secrets to smart business practices and create a sales program that will significantly expand your ability to sell more, while making your clients happier.
17:00-18:00 – Michelle Szpak – Mindset for a Successful Business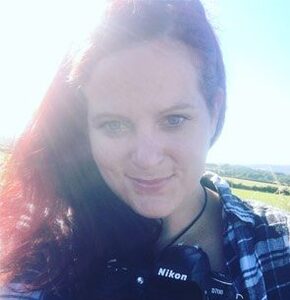 You have set up your business. You have chosen (for the moment) your genre. You have been studying marketing, learning social media, and all the on-trend styles.
But there is something missing… something not quite right… your mindset. It isn't something we first think of when going into business. We worry about getting the clients, getting our photography on point, and bringing in the money.
The problem is without the right mindset it won't matter what you do. You will block yourself from being the successful photographer you can be. You will self-sabotage yourself along the way. You will find yourself spending days procrastinating over nothing much when you should be launching that campaign, calling the clients.
You will hear the self-doubt kicking in, telling you that you can't do this. The beliefs you have had since you were little also kick in. That you will never be good enough. That you are not clever or committed enough.
You will hesitate when telling someone your prices, almost discounting straight away without them even asking. You forget to value yourself and allow that to affect every choice in business.
You jump onto the next "in thing" to do as a photographer, the next marketing trend but it never takes you away from yourself! You stay a victim of circumstances. Never fully understanding why you can't get things right, why you feel a constant failure.
Michelle is here to work with you on creating the real foundations for business and success. The foundations that are needed for you to allow yourself to succeed. To step away from the unconscious choices you are making, the ones ingrained in you. The Imposter Syndrome and self-belief that, turn you away from some amazing opportunities in front of you. It is time to set the foundations in your mind for success. It is time for you to become the best version of yourself!
This session includes a workbook for you to work your way through the weeks after business school. Your mindset is something that needs working daily (A bit like going to the gym). The key is never giving up and being consistent.
Join Michelle to make the changes happen in your life and business.
18:00 – Gillian Devine – Final session and Q&A
Join Gillian for the final session of The Societies' 2023 Business School.
In this session, Gillian will be reviewing the day and taking the final questions and answers.
Tickets
£150 (The Societies of Photographers members receive 20% off code)
Ticket price includes:
Sandwich Packed Lunch, drink, sandwich, crisps, fruit, chocolate and salad.
The 2023 Business School is proudly sponsored by One Vision Imaging.