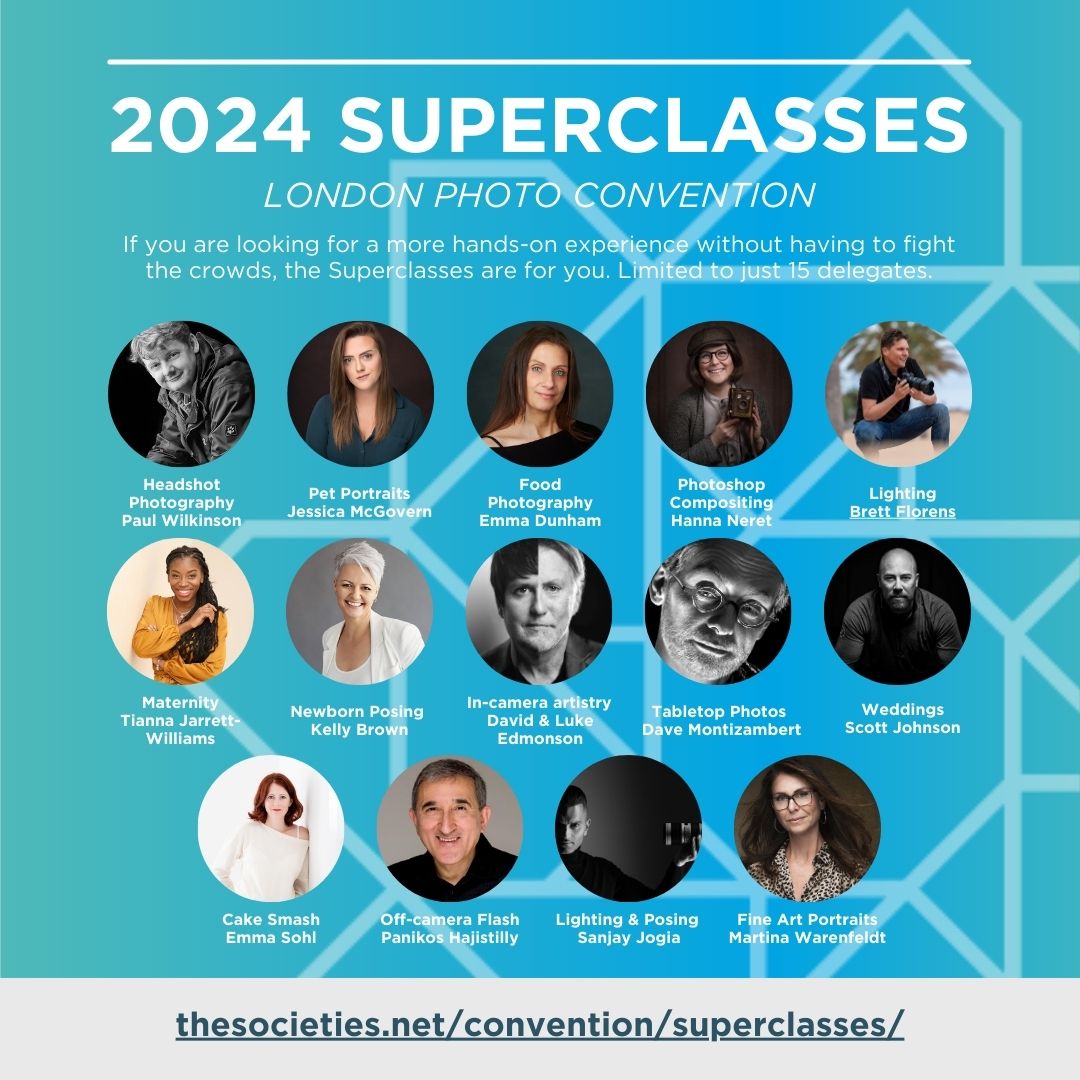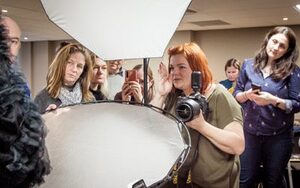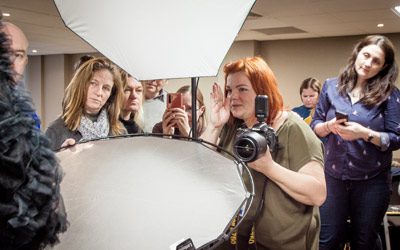 Wednesday 17th–Saturday 20th January 2024 – Hammersmith
These interactive Superclasses provide a platform for photographers to acquire new knowledge, refine skills, and explore innovative ideas.
Limited to just 15 delegates, these hands-on and educational workshops will enhance your Convention experience.
These hands-on workshops offer a dynamic and immersive learning experience that goes beyond traditional lectures. In these workshops, participants actively engage in practical sessions. Whether it's learning new skills, or honing a professional expertise, hands-on workshops provide a unique opportunity to apply theoretical knowledge in a real-world context. Participants can collaborate with others, share insights, and gain valuable experience that boosts confidence and competence.
Tickets:
£175.00 (The Societies of Photographers members receive 20% off code)
Wednesday 17th January 2024
Mastering Headshot Photography (9:00 am – 1:00 pm)
Learn to create stunning headshot photography and personal branding in this Superclass. Headshot photography and personal branding have never been more popular, whether it's an actor's headshots, a CEO's portrait, an author's cover image or anyone who wants to look fabulous for their online presence: it's a perfect opportunity for stunning portrait photography! A headshot […]
The How-To of Urban Pet Portraits (2:00 pm – 6:00 pm)
Ever wondered where to start on getting your core gallery shots in the bank from an urban dog portrait session? Look no further. Join a real-life dog model and Jessica McGovern FSWPP ABIPP, multi-award-winning pet photographer and founder of That Tog Spot, as you work with the natural light and weather on the day to […]
Thursday 18th January 2024
Friday 19th January 2024
Newborn Posing Workflow (9:00 am – 1:00 pm)
Saturday 20th January 2024
Tickets:
£175.00 (The Societies of Photographers members receive 20% off code)