We would like to extend an invitation for you to consider joining The Societies of Photographers, and for that purpose we have prepared an exclusive offer for you. You can try us out for 30 days free of charge and if you enjoy the benefits of membership, you can continue at just £10 a month.
The Societies is one of the world's largest organisations for pro and aspiring photographers. Members receive a range of benefits to help them in their careers and businesses. Members have access to our photographic Forum, comprehensive business listing on our web site, online photographic gallery, Professional Imagemaker magazine and a great deal more photo services.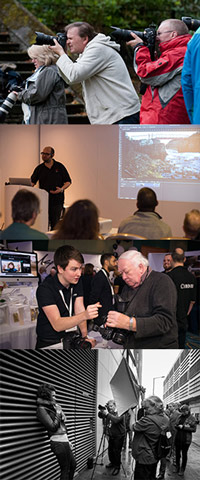 Benefits of membership include:
Free to enter Monthly Image Competitions
Mentoring programme
Members only Facebook group
Full Business listing Pro Only
Internationally Recognised Qualifications on submission of work
20×16″ Print Competition
Convention
Certificate of Membership
Online Photography Forum
Professional ImageMaker Magazine
Online Gallery max 30 images
Use of Logo
Trade promotions for members
Access to our Online Magazine
Weekly email newsletters
Plus much more!
Just a few testimonials

"I love being part of the Societies. I really enjoy the support and the ability to work with other professionals." – Bri Wignall

"The SWPP have helped push me to better my self and achieve my Associateship in wedding photography. They have opened my eyes to what is possible and given me the ways and means to be able to achieve my goals." – Shane Cox
"The Societies is an amazing organisation that provides so much for all those willing to participate" – Christina Lauder
"A great organisation who have helped improve my business as well as connect me with photographers from all over the world, some of which have become great friends. The qualification system, competitions and annual convention are fantastic. I always highly recommend the SWPP. Any serious photographer should be a member and make the most of all the amazing benefits on offer." – Richard P Walton
Join now – https://thesocieties.net/secure/trial.htm

*Full membership will start on completion of first payment.
Click here for Euro € payments