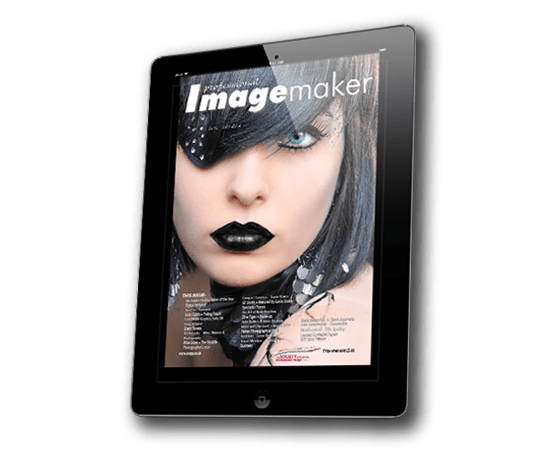 Professional Imagemaker is known as one of the most educational magazines in the photographic industry. The magazine is now available on the Apple App Store.
Within the app you can read the current issue and past editions of the magazine on your iPad/iPhone/iPod Touch.
By subscribing to the app you gain access to all the editions available in the app.
Features list:
Flip your device to read in either orientation (single page spreads or double page spreads)
Swipe to navigate
Pinch to zoom function
Download individual pages or full issues to read offline.
Edition and archive search function
Archive – Browse past editions of the magazine in full
Page selector via thumbnails (iPad only)
Current editions available
December 2018/January 2019
October/November 2018
August/September 2018
June/July 2018
April/May 2018
February/March 2018
December 2017/January 2018
October/November 2017
August/September 2017
June/July 2017
April/May 2017
February/March 2017
December 2016/January 2017
October/November 2016
August/September 2016
June/July 2016
April/May 2016
February/March 2016
December 2015/January 2016
October/November 2015
August/September 2015
June/July 2015
April/May 2015
February/March 2015
December 2014/January 2015
October/November 2014
August/September 2014
June/July 2014
April/May 2014
February/March 2014
December 2013/January 2014
October/November 2013
August/September 2013
June/July 2013
April/May 2013
February/March 2013
December 2012/January 2013
October/November 2012
August/September 2012
June/July 2012
April/May 2012
February/March 2012
December 2011/January 2012
October/November 2011
August/September 2011
June/July 2011
April/May 2011
February/March 2011
December 2010/January 2011
October/November 2010
FAQ
How do I unsubscribe from the auto-renewing subscriptions?
The subscription will auto-renew within 24 hours of the current subscription expiring. Auto-renewing subscriptions can be managed via your iTunes Account Settings allowing them to be turned off, for more information please see
http://support.apple.com/kb/ht4098.
How do I download editions of pages?
Tap on the menu tab and chose 'download' During the download process a progress bar will appear in the "Downloads"section of the app.
How do I view downloaded content?
The downloaded content is available to read in the "Downloads"section of the app.
Testimonials
This is a magazine for serious photographers – the best of its kind I have ever seen. The detail in some of the articles is not for the faint hearted but if you want good solid research and testing of products this is the one. Welcome the iPad edition!! – David Pleming
Excellent publication now with archives and automatic updates to new issues. Great stuff. KMullins – Kevin Mullins
I love the image maker, it's a photography magazine for real working photographers! Keep up the good work guys. – Richard P Walton FSWPP
Welcome to the Cyberworld. Such a fantastic magazine and an environmentally sound option for reading the latest and greatest! BRAVO… Or WHOOP WHOOP! – Tracey Harper MPA F/PPOC-B
The classiest, most amazing professional imaging magazine in history! A must-read for any photographic professional– don't ever miss an issue! – Michael &Pam Ayers, Lima, Ohio U.S.A.
More information and iTunes Link
To view the app please see:
http://itunes.apple.com/us/app/professional-imagemaker/id489811498?ls=1&mt=8
*Prices may vary, depending on iTunes currency.
Published by The Societies (BPPA Ltd)