Date/Time
Date(s) - 19/06/2019
9:30 am - 3:30 pm
Location
Red Cow Moran Hotel
Categories
FREE entry to both the Trade Show and Masterclasses – Open to members and non-members alike.
To register for your tickets, please use the form at the bottom of this page.
Free Masterclasses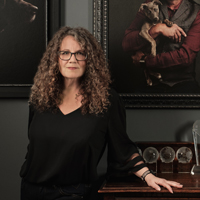 10:00-11:00 – Christina Lauder FSWPP Master Photographer – Teen Portraits: The Next Big Thing in Portraiture

Seniors Portraits in the US has been huge for years. Named for the year in which it is tradition to have them done, their senior year of high school, these teen portraits is a market that hasn't seen much headway here in the UK. Like newborn, maternity and boudoir, this too can become the next big thing. Build it and they will come. During this one hour talk we will take a look at various ways to style, light, and market a product range that will have this elusive age group begging their parents for a shoot.


12:00-13:00 – Steven Neeson LSWPP – The 'How-to' of Creative Cinematic Wedding Photography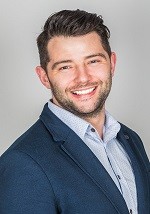 A step by step guide on how Steven approaches creative cinematic images for his wedding clients. He talks about the theory behind his images and how he interprets the mood of the day to implement the correct lighting, use of camera and posing the couple to suit.
Sponsored by Sony.

14:00-15:00 – Gary Hill ASIFGP – Can A Man Shoot Feminine Boudoir?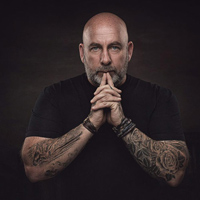 It is often said that men and women have very different styles of shooting especially when it comes to shooting boudoir and glamorous style images.
In this class the art of shooting images which are feminine in style but shot from a man's perspective will be shown and discussed.
From pre shoot consultation the client needs and expectations will all be covered to show the relevant skills needed in order to ascertain the style and type of imagery the client really wants.
Experienced boudoir photographers know the difference in the type of images clients want for themselves and the type they would like shot for partners of both sexes. The subtle psychology of why this is so will be explained and shown both in the style and in the relative posing of the shot to suit both market places.
The ability to capture this and show that it is appreciated by the photographer leads to greater client satisfaction, larger sales and greater use of word of mouth marketing.


Exhibitors
Trade Show Opening Times: 09:30-15:30



3XM
Waterway House
Clondalkin Industrial Estate
Clondalkin
Dublin 22
0203 6425961
www.3xmsolution.com
info@3xmsolution.com



Barker Photographic
Unit 18,
South Link Park,
Frankfield,
Co. Cork,
T12 A365
Ireland
info@barkerphotographic.ie
barkerphotographic.ie



Click Props
Tel: 01923 297417
info@cccuk.co
www.clickprops.co.uk




Fujifilm
St Martin's Way
Bedford
Bedfordshire
MK42 0LF
01234 572000
fujifilmtec_uk@fujifilm.com
www.fujifilm.eu/uk/



Graphistudio UK
The Old Sheep House Wall Hall
Aldenham
Hertfordshire
England
WD25 8AS
02082 424807
uksales@graphistudio.com
www.graphistudio.com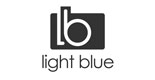 Light Blue Software
support@lightbluesoftware.com
www.lightbluesoftware.com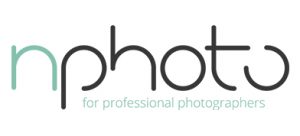 nPhoto
CYFROWA FOTO Sp. z o.o.
Zaczernie 190
36-062 Zaczernie
Poland
Tel: 020 3409 4355
info@nphoto.co.uk
www.nphoto.co.uk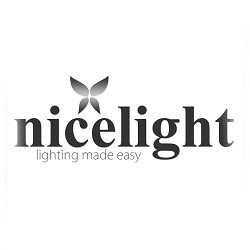 nicelight.eu
Dublin
Ireland
+353 87 678 5261
info@nicelight.eu
nicelight.eu

One Photographic
B20 Ballymount Corporate Park
Ballymount Avenue
Dublin 12
Ireland
Tel: 01-4295019
sales@onephotographic.ie
onephotographic.ie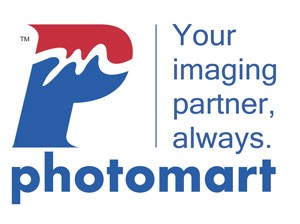 Photomart
Unit 14, Waltham Park Way,
Billet Road,
London
Walthamstow
E17 5DU
Tel: 0208 527 6006
Fax: 0208 527 6306
shop.photomart.co.uk
info@photomart.co.uk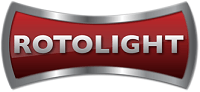 Rotolight
Pinewood Studios,
Pinewood Road,
Iver Heath
Buckinghamshire
SL0 0NH
United Kingdom
01753 422 750
www.rotolight.com
sales@rotolight.com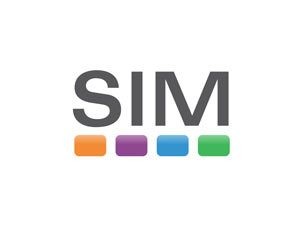 Sim Imaging
Unit 8
The IO Centre, Hearle Way
Hatfield
Hertforshire
AL10 9EW
Tel: 01707 27 37 47
info@sim2000imaging.com
simimaging.co.uk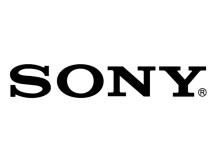 Sony UK
The Heights
Brooklands
Weybridge
Surrey
KT13 0XW
01932816000
www.sony.co.uk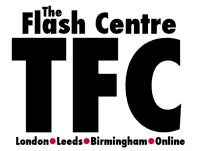 The Flash Centre
68 The Brunswick Centre,
Marchmont Street,
London,
WC1N 1AE
Tel: 020 7837 5649
sales@theflashcentre.co.uk
www.theflashcentre.com




The Societies of Photographers
6 Bath Street
Rhyl
LL18 3EB
Tel:- 01745 356935
www.thesocieties.net

Sponsored by wallpictureapp.com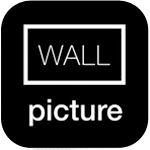 Bookings