Date/Time
Date(s) - 04/10/2017
9:30 am - 4:30 pm
Location
The Inn On The Lake Hotel
Categories
FREE entry to both the Trade Show and Masterclasses – Open to members and non-members alike.
To register for your tickets, please use the form at the bottom of this page.
Free Masterclasses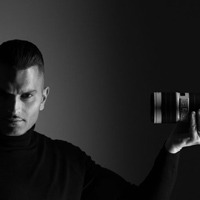 10:00-11:00: Sanjay Jogia FSWPP – Evolve or Evaporate
Discover your unique self to develop your own unique identifiable style. Sanjay will discuss how to form a reliable process that you can consistently call upon for inspiration and direction in your imagery.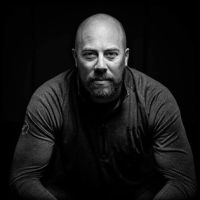 12:30-13:30: Scott Johnson FSWPP – The Art of Bride and Groom Portraits
Have you ever struggled to get that amazing, potentially award-winning Bride, Groom, or couples portrait on the wedding day?  Are you often left frustrated that your ideas on the wedding day never really work out, or the venue just isn't 'right'?  Well if so then this 60 minute class is just for you! Scott aims to change your mindset about locations and lighting techniques that you would normally walk past or think "I can't put a bride there".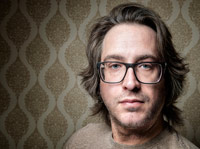 15:00-16:00: George Fairbairn FSWPP – Shooting in any location
Sometimes you might find yourself shooting in a… less than ideal location. Something you haven't seen before the shoot, or something that is just uninspiring. This is something I have to do all the time, and it's a challenge that I fully embrace… making something out of nothing. In this talk I will go through the things that I look for in a location to make it work. From the "safe" shots all the way through to the money shots, every location (no matter how uninspiring it may seem) has something amazing to offer.
Exhibitors
Trade Show Opening Times: 09:30-16:30
Aaduki Multimedia Insurance
Bridge House
Okehampton
Devon
England
EX20 1DL
Tel: 020 3633 2280
info@aaduki.com
www.aaduki.com/THES
AsukaBook UK & Ireland
Hatton House
Church Lane
Cheshunt
Hertfordshire
England
EN8 0DW
01992 631414
info@asukabook.co.uk
www.uk.asukabook.com
BlackRapid
JP Distribution
Hempstalls Lane
Newcastle under Lyme
Staffordshire
ST5 0SW
01782 753300
www.johnsons-photopia.co.uk
info@johnsons-photopia.co.uk
Click Props
Tel: 01923 297417
info@cccuk.co
www.clickprops.co.uk


Digitalab
8 Stepney Bank
Newcastle Upon Tyne
England
NE1 2PW
0191 2323558
www.digitalab.co.uk
alex@digitalab.co.uk
Eddycam
JP Distribution
Hempstalls Lane
Newcastle under Lyme
Staffordshire
ST5 0SW
01782 753300
www.johnsons-photopia.co.uk
info@johnsons-photopia.co.uk
Light Blue Software
support@lightbluesoftware.com
www.lightbluesoftware.com
Loxley Colour
1 Drum Mains Park
Orchardton Woods
Cumbernauld
Glasgow
G68 9LD
Tel 0845 519 5000
Fax 0845 519 5001
cs@loxleycolour.com
www.loxleycolour.com nPhoto
190 Zaczernie
36-062
Poland
Tel: 020 3026 6835
www.nphoto.co.uk
info@nphoto.co.uk
ONA
JP Distribution
Hempstalls Lane
Newcastle under Lyme
Staffordshire
ST5 0SW
01782 753300
www.johnsons-photopia.co.uk
info@johnsons-photopia.co.uk
One Vision Imaging Ltd
Herald Way
Binley Industrial Estate
Coventry
CV3 2NY
Tel: 0845 862 0217
www.onevisionimaging.com
info@onevisionimaging.com
Paxis
JP Distribution
Hempstalls Lane
Newcastle under Lyme
Staffordshire
ST5 0SW
01782 753300
www.johnsons-photopia.co.uk
info@johnsons-photopia.co.uk
PermaJet
1A Black hill Industrial Estate
Warwick Road
Stratford Upon Avon
Warwickshire
CV37 0PT
01789 739213
info@permajet.com
www.permajet.com Ricoh Imaging UK
Ricoh House
Watermans Business Park
Kingsbury Crescent
Staines Upon Thames
Middlesex
England
TW18 3BA
www.ricoh-imaging.co.uk
mark.cheetham@eu.ricoh-imaging.com
The Flash Centre
68 The Brunswick Centre,
Marchmont Street,
London,
WC1N 1AE
Tel: 020 7837 5649
sales@theflashcentre.co.uk
www.theflashcentre.com
The Societies of Photographers
6 Bath Street
Rhyl
LL18 3EB
Tel:- 01745 356935
info@thesocieties.net
www.thesocieties.net

theimagefile.com Ltd theimagefile
3000 Hillswood Drive
Chertsey
Surrey
KT16 0RS
020 8166 5688
rich@theimagefile.com
www.theimagefile.com
Bookings