Date/Time
Date(s) - 05/10/2017
9:30 am - 4:30 pm
Location
The Ricoh Arena
Categories
FREE entry to both the Trade Show and Masterclasses – Open to members and non-members alike.
To register for your tickets, please use the form at the bottom of this page.
Free Masterclasses
10:00-11:00 Catherine Connor – Refine your Business
Catherine Connor has built a strong reputation for her motivational approach to business and to mentoring those that want to succeed as professional photographers and business owners. Catherine will ensure you leave her seminar inspired, enriched and totally enlightened.  This session is dedicated to refining your business and to grooming the core elements within the business.  Devoting this time, with Catherine, to your business will give you so much reassurance and confidence for a brighter future.  If you don't invest time in tweaking or refining the areas that hold the potential of the business then you may be in danger of striding backwards!  All business owners feel inspired when heading towards a new horizon,  nobody wants to feel the sense of going backwards after a great deal of effort has been implemented!
Join Catherine Connor from Aspire Photography Training and you will leave with many answers, a new lease of life and the motivation to helm your business with new found vigour!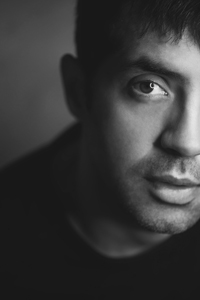 12:30-13:30 Gurvir Johal FSWPP – Want to take your images to the next level?
In this 60 minute class Gurvir will show you his approach to editing and retouching images.
From simple editing in Lightroom, to advance retouching in Photoshop, he will show you how he transforms his raw files into fine art.
This will be a live demonstration showing you step by step the procedures he uses

15:00-16:00 Stu Williamson FSWPP – Driven by the desire to move away from the predictable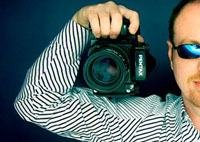 Join Stu for a Masterclass that will take you from getting started to lighting demonstrations.
Stu will discuss how he started in photography and his journey to where he is now. He will also cover lighting demonstrations using the tri-flector.
A masterclass not to be missed by one of the legends of the industry.
Exhibitors
Trade Show Opening Times: 09:30-16:00
The 3XM Solution
13 Crag Crescent,
Clondalkin Industrial Estate,
Clondalkin,
Dublin 22
Lo call UK 0845 0800 750
info@3xmsolution.com
www.3xmsolution.com


Aaduki Multimedia Insurance
Bridge House
Okehampton
Devon
England
EX20 1DL
Tel: 020 3633 2280
info@aaduki.com
www.aaduki.com/THES Album Epoca
Via Carpegna 22
47838 Riccione
Italy
Tel: +08082349612
uksales@albumepoca.com
gbr.albumepoca.com
Aspire Photography Training
Dalton Hall
Stable Yard
Burton in Kendal
Cambria
LA6 INJ
Tel: 01524 782200
enquiries@aspirecpt.co.uk
www.aspirephotographytraining.co.uk
AsukaBook UK & Ireland
Hatton House
Church Lane
Cheshunt
Hertfordshire
England
EN8 0DW
01992 631414
info@asukabook.co.uk
www.uk.asukabook.com
BlackRapid
JP Distribution
Hempstalls Lane
Newcastle under Lyme
Staffordshire
ST5 0SW
01782 753300
www.johnsons-photopia.co.uk
info@johnsons-photopia.co.uk
Click Props
Tel: 01923 297417
info@cccuk.co
www.clickprops.co.uk



Digitalab
8 Stepney Bank
Newcastle Upon Tyne
England
NE1 2PW
0191 2323558
www.digitalab.co.uk
alex@digitalab.co.uk


Dunns Imaging Ltd
Chester Road
Cradley Heath
West Midlands
B64 6AA
Tel: 01384 564770
Fax: 01384 637165
enquiries@dunns.co.uk
www.dunns.co.uk
Eddycam
JP Distribution
Hempstalls Lane
Newcastle under Lyme
Staffordshire
ST5 0SW
01782 753300
www.johnsons-photopia.co.uk
info@johnsons-photopia.co.uk
Light Blue Software
support@lightbluesoftware.com
www.lightbluesoftware.com
Loxley Colour
1 Drum Mains Park
Orchardton Woods
Cumbernauld
Glasgow
G68 9LD
Tel 0845 519 5000
Fax 0845 519 5001
cs@loxleycolour.com
www.loxleycolour.com nPhoto
190 Zaczernie
36-062
Poland
Tel: 020 3026 6835
www.nphoto.co.uk
info@nphoto.co.uk
ONA
JP Distribution
Hempstalls Lane
Newcastle under Lyme
Staffordshire
ST5 0SW
01782 753300
www.johnsons-photopia.co.uk
info@johnsons-photopia.co.uk


One Stop Props
117 Monmouth Drive
Sutton Coldfield
Midlands
B73 6JJ
0121 240 9772
1stopprops@gmail.com
www.onestoppropsuk.co.uk


One Vision Imaging Ltd
Herald Way
Binley Industrial Estate
Coventry
CV3 2NY
Tel: 0845 862 0217
www.onevisionimaging.com
info@onevisionimaging.com
Paxis
JP Distribution
Hempstalls Lane
Newcastle under Lyme
Staffordshire
ST5 0SW
01782 753300
www.johnsons-photopia.co.uk
info@johnsons-photopia.co.uk
PermaJet
1A Black hill Industrial Estate
Warwick Road
Stratford Upon Avon
Warwickshire
CV37 0PT
01789 739213
info@permajet.com
www.permajet.com


Photovalue.com
13 Crag Crescent,
Clondalkin Industrial Estate,
Clondalkin,
Dublin 22
Lo call UK 0845 0800 750
Lo Call IRL 1890 930 111
Sales@photovalue.com
www.photovalue.com Ricoh Imaging UK
Ricoh House
Watermans Business Park
Kingsbury Crescent
Staines Upon Thames
Middlesex
England
TW18 3BA
www.ricoh-imaging.co.uk
mark.cheetham@eu.ricoh-imaging.com
The Flash Centre
68 The Brunswick Centre,
Marchmont Street,
London,
WC1N 1AE
Tel: 020 7837 5649
sales@theflashcentre.co.uk
www.theflashcentre.com
The Societies of Photographers
6 Bath Street
Rhyl
LL18 3EB
Tel:- 01745 356935
info@thesocieties.net
www.thesocieties.net

theimagefile.com Ltd theimagefile
3000 Hillswood Drive
Chertsey
Surrey
KT16 0RS
020 8166 5688
rich@theimagefile.com
www.theimagefile.com
Bookings